Bryan Singer Sex Abuse Allegations: Tom Daley's Boyfriend Dustin Lance Black 'To Be Called As Witness'
The boyfriend of British Olympian Tom Daley, Dustin Lance Black will reportedly be called to give evidence in the sex abuse case against X Men director Bryan Singer.
The 39 year-old screenwriter will reportedly be called by the lawyers of Michael Egan, who has accused Singer of sexually assaulting him in 1998 and again in 1999 when he was 15 years old.
A lawsuit was filed in Hawaii earlier this month and three further claims were made against Hollywood bigwigs in suits brought at a Hawaii federal court this Monday.
According to The Mirror, Egan's lawyer Jeff Herman plans to call Dustin for a deposition meeting as a character witness of Singer and there is no suggestion he is connected to the alleged offences.
He is reported to have told them: "I intend to take ­depositions of all individuals who may have relevant information, including Singer's friends."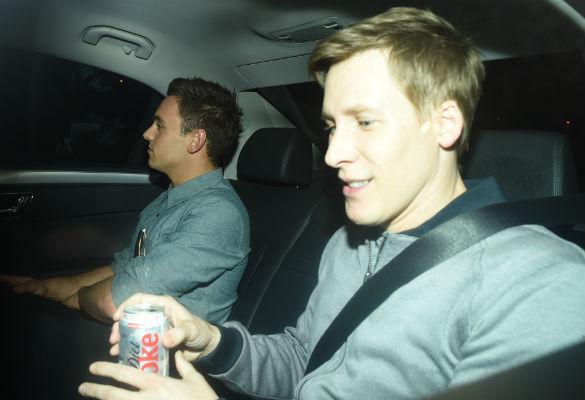 Tom Daley and Dustin Lance Black in London together last month (WENN)
Sources went on the confirm they were interested in talking to Lance Black, adding to the paper: "Lawyers can hold depositions [sworn statements] where they can probe for hours about relationships and intimate matters.
"Obviously something like this would be disturbing for Tom and his fans. He and Dustin are very settled in London."
Director Singer has flat out denied the allegations. Issuing a statement through his lawyer in response to the lawsuit he said:
"We are very confident that Bryan will be vindicated in this absurd and defamatory lawsuit.
"It is obvious that this case was filed in an attempt to get publicity at the time when Bryan' s new movie is about to open in a few weeks."