It looks like the full extent of how Bruce Jenner's struggle with his gender identity affected his life, is only now coming out following his groundbreaking interview with Diane Sawyer, broadcast last Friday (April 24).
Over the years Bruce Jenner has talked candidly about the strained relationship he had with his eldest children when they were growing up. On Keeping Up With Kardashians, this issue has come up more than once and his then wife Kris Jenner has been blamed for distancing Bruce from his eldest four children from his first two marriages.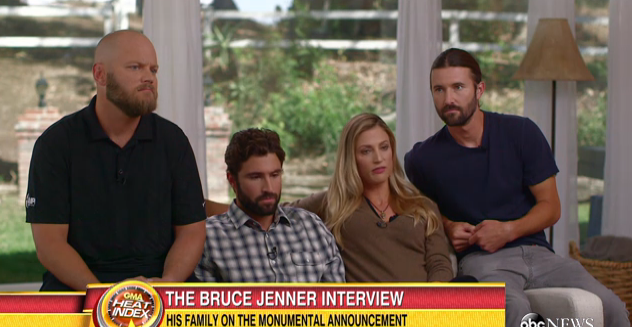 Now, in unaired footage from his Diane Sawyer 20/20 interview Bruce discusses how his struggles damaged his relationship with the four eldest children, who were all in their early years during the 1980s, which was a particular dark period for Jenner.
"The big, formative years for them, I was really struggling with these issues," he said in an unaired scene from the interview, published by the New York Daily News, "I talked to all the boys about this after the fact, that, yeah, I didn't do a good job. And I apologized to my kids for that."
Casey and Bert, from Bruce's first marriage to Chrystie Scott and Brandon and Brody from his second to Linda Thompson all featured in the Diane Sawyer interview, where they spoke about their relationship with their father.
34 year-old Casey said: "He's disappeared out of our lives, especially out of my life. So I'm looking forward to this next chapter.
"I personally hope that this journey leads to the place that he wants it to," she added.
"Us missing, you know, a time of our lives is still probably the hardest thing for us to deal with," Brandon, who has featured in KUWTK with wife Leah, said. "We're trying not to look back. We're just looking forward."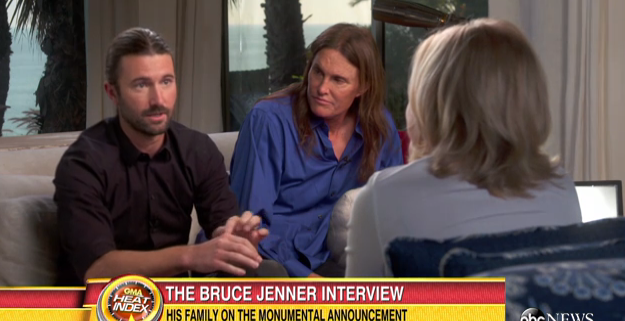 Brandon added that his father's revelation that he identifies as a woman, has made him closer than ever to his father.
"In seeing him come out to me, and explain his true self, I was more proud right then to carry the last name Jenner and to be a part of the family than at any time before," he added.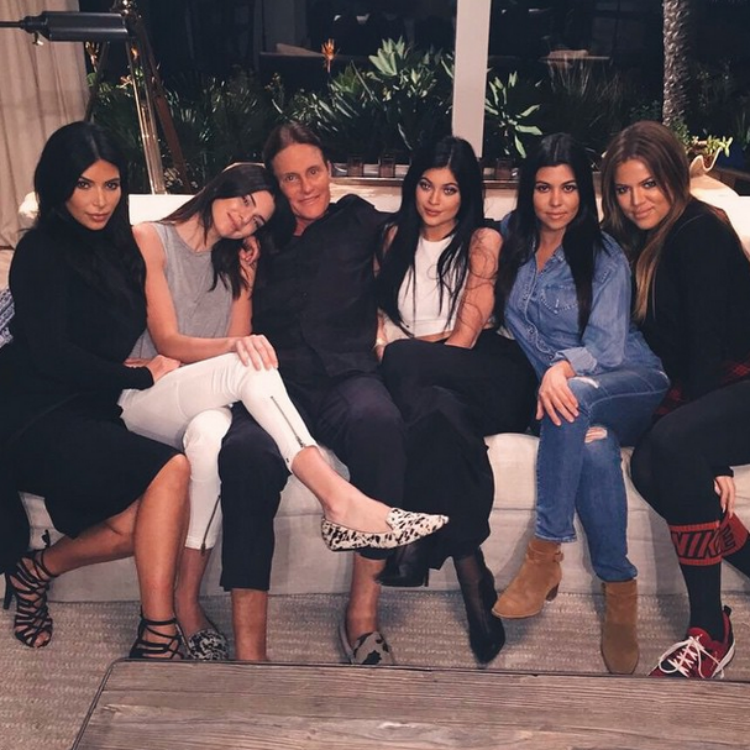 Bruce's other biological children Kendall (18) and Kylie (17) didn't feature in the interview but did issue a joint statement to ABC News in support for their father: "We love our dad very much as he is an amazing father. We couldn't ask for a better dad. He has the biggest heart and all we want for him is to be happy. If he's happy, we're happy."