Hayden Christensen
---
Get to know the 40-year old actor Hayden Christensen, before he got famous (e.g. Star Wars Episode II: Attack Of The Clones ). IMDB reports Young Hollywood Awards was Hayden Christensen's first TV appearance in 2001. In 1994 he starred as Paperboy in his first movie In the Mouth of Madness.
| | |
| --- | --- |
| Birthday | April 19, 1981 |
| Nationality | Canadian |
| Name in Passport | Hayden Christopher Christensen |
| Debut | In the Mouth of Madness(1994) |
| Ethnicity | Danish, Italian, Swedish, (Read: 16 Surprising Celebrity Ethnicities) |
| Ethnic category/Race(?) | White |
| Sexuality - Gay or Nay | Straight |
His home town is Vancouver, British Columbia. His parents David Christensen & Alie Christensen are of Danish, Italian, Swedish, ethnicity. Hayden Christensen was born on April 19, 1981 on a Sunday.





Read: 19 Celebrity childhood Homes

High school: E. J. Sand Public School, Baythorn Public School, Unionville High School, Markham, Ontario, Canada Other schooling: Actors Studio, New York, USA
Childhood Photos - When he was young
---
---
Photo of First movie or tv show debut
In the Mouth of Madness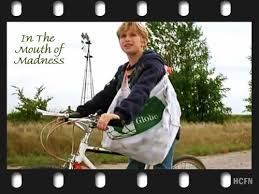 Character: Paperboy| Date: 1994
---
Footage of early or first TV Interview or Appearance
July 2005 Hayden Christensen Star Wars ROTS Interview
---
Share your real life experiences with Hayden Christensen here and rate your meeting! Correct our wiki/bio - is he not gay or straight or of different heritage? Let us know!