Best Daniel Craig Movies
Daniel Craig is a name that has come to be associated with style, excitement, and complicated characters. Over the years, he's been seen playing James Bond and other roles in various genres. His undeniable screen presence, together with his proficient acting talents, have earned him wide appreciation throughout the world.
Let us now look at some of his most acclaimed works by celebrating this highly respected actor who made it big: a review on Daniel Craig movies!
The James Bond Era: Daniel Craig's 007 Films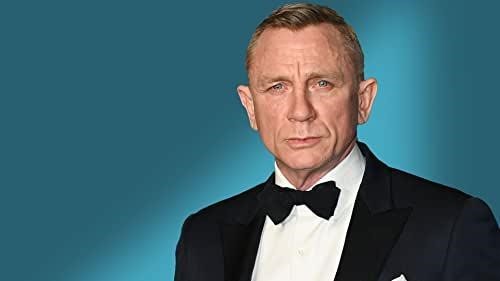 Daniel Craig has had the honor of playing James Bond, the renowned secret agent. When he was chosen for this role in 2005, with his initial appearance different from prior Bonds, a few were doubtful if he could truly portray such an iconic character. Daniel soon showed them wrong as his interpretation brought back life to this fictional spy by adding subtleties and strengths that captivated many viewers with its relevance today. This rejuvenation is remembered now as "James Bond's renaissance".
Over five separate movies that depicted various scenarios where 007 needed to work through complications ranging from personal revenge (Quantum of Solace) up to high-stakes poker matches (Casino Royale), we see another side of our hero emerge – one filled not only with action but also emotion combined brilliantly under Craig's persona. Skyfall followed along, which gained recognition internationally, has one of the best casino scenes of all time, and earned two Academy Awards. Finally, finished off strong when No Time To Die marked Daniel Craig's final performance portraying James Bond onscreen until Notice.
Daniel Craig's Non-Bond Film Highlights
Daniel Craig has become a household name due to his portrayals of James Bond. There is much more to this actor's talent. He can be seen in many different roles on the big screen, allowing him to show off an impressive range and versatility as an artist. Crime thrillers like Layer Cake, Munich, which tells a gripping historical story, or Road To Perdition, for instance, all have something special brought forth by Daniel Craig's amazing performance capabilities.
Layer Cake: A Stylish British Crime Thriller
Before becoming the world-renowned secret agent, James Bond, Daniel Craig made a name for himself in Layer Cake, the acclaimed British crime film that launched his career. His stellar performance as an ambitious drug distributor trying desperately to leave behind his life of crime caught everyone's attention and earned him glowing reviews from Roger Ebert and other critics alike.
George Harris' portrayal of Craig's mob boss pulled audiences deeper into this gripping tale of mystery and danger. It was apparent through these scenes featuring intense tension between two men on opposite sides of the law that viewers could expect great things from Craig in future projects like 007. Consequently, portraying both intelligence & charisma simultaneously left moviegoers wanting more than ever!
Munich: A Gripping Historical Drama
Steven Spielberg's Munich is a powerful war movie that stars Daniel Craig as Steve, the South African driver of a Mossad mission. Its story follows the true events surrounding the 1972 Munich Olympics attack and accurately conveys both its intensity and complexity when it comes to moral decisions.
Despite some criticism, the flick was acclaimed by many critics because of how it portrays Israel's reaction in light of what happened during the Olympic Games. Craig excels with his performance here, delivering an unforgettable stoic character who showcases his remarkable skill at playing different roles from distinct genres.
For this intense portrayal, he earned five Oscar nominations for his work on this film, which ultimately cements him as one of the most talented actors out there, capable enough to deliver terrific performances regardless of the genre or subject matter involved.
Road to Perdition: A Powerful Period Piece
Set during the Great Depression, Road to Perdition, directed by Sam Mendes, is a notable period piece. Craig performs outstandingly as Connor, the son of John Rooney (Paul Newman), who happens to be an Irish mob boss, showing his adeptness at depicting complex characters without moral absolutes.
The film's gorgeous visuals and star-studded cast, featuring Tom Hanks alongside Paul Newman and Daniel Craig in this case, reinforce its setting while exploring themes such as family loyalty and retribution. This project confirms that beyond his part in Bond movies Skyfall and Spectre, which have become milestones for their franchise, Craig is exceptionally skilled when it comes to portrayals that are both powerful yet nuanced.
The Girl with the Dragon Tattoo: A Dark and Engaging Adaptation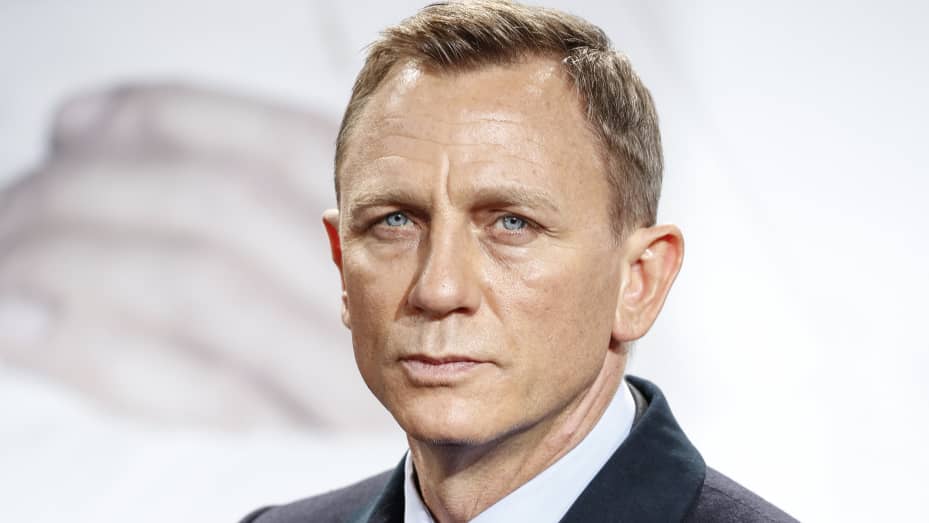 Daniel Craig stars as journalist Mikael Blomkvist in the dark and captivating adaptation of The Girl with the Dragon Tattoo. With him is computer hacker Lisbeth Salander, played by Rooney Mara, who joins forces to investigate an old missing person case.
Through this thrilling journey, viewers observe violence and corruption alongside a dogged pursuit for justice, making it one of three films that earned Oscar nominations thanks to Craig's engaging portrayal, affirming his immense range in any acting genre or role.
Whodunit Masterclass: Knives Out and Glass Onion: A Knives Out Mystery
Daniel Craig has gained more recognition for his versatility as an actor with a mesmerizing portrayal of private detective Benoit Blanc in the well-received whodunit movie Knives Out. Directed by Rian Johnson, it stars Chris Evans, Jamie Lee Curtis, and Michael Shannon. The narrative follows Benoit while he attempts to uncover the secret behind the death of a wealthy head figure. Each family member becomes a suspect along their investigation journey.
The success following Knives Out saw Daniel reprising his role as Detective Blance in Glass Onion: A Knife's Mystery, set at a murder mystery party on an exclusive island off Greece shores where unraveling another cryptic plot around deception and homicide occurs. Through mastering both comedy and serious roles, Craig has cemented himself Into the Hollywood landscape with this captivating performance of Private Detective Blanche.