The BBC have slammed the leaking of scripts and footage of the upcoming eighth series of Doctor Who as a "damaging mistake". Peter Capaldi's upcoming debut as the 12th Doctor, has been marred by the leaking of materials online, which Beeb bosses have been quick to urge fans to ignore.
First five scripts from the series were leaked and then actual footage somehow made it online. In a statement released by the BBC earlier this week, they insisted they were taken the breach seriously.
"BBC Worldwide has taken this issue extremely seriously and disciplinary action has been implemented as a result of the incident," the statement said.
"While there is still a risk that this leak will result in more of this content emerging, so far the impact has been contained."
They apologised to executive producer Steven Moffatt for the leak, saying: "The cast and production team who toil long hours to make the show in Cardiff… and of course the fans who expect so much better".
Doctor Who is certainly going all out for the premiere of it's new season and is heading to London's BFI for Peter Capaldi's debut as the Doctor.
Doctor Who fans will be able to attend the screening with the actual Doctor himself when the episode hits the big screen on London's South Bank on August 7.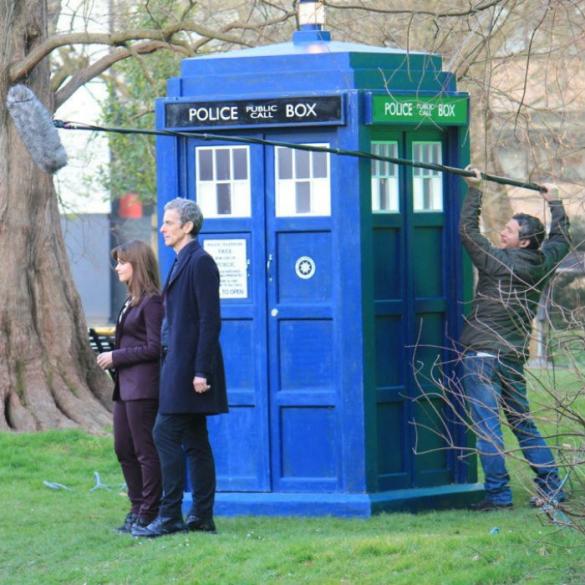 Doctor Who films (WENN)
Other fan favourite members of the cast and crew, potentially including mastermind Stephen Moffat, are also expected to appear at the event, taking part in a very special Q & A session.
But for any fans planning to go, there will be a balloted system put in place where applicants will be selected in a draw with successful candidates receiving a confirmation of their ticket by July 24. Tickets will cost £16 for general release and £12 for concession.
The screening comes as part of the BFI's new series Sci-Fi: Days of Fear and Wonder, which they launched earlier today. The exclusive screening will take place during the same day as a special Doctor Who lunchtime event in Cardiff at the city's St. David's Hall. Basically it's a national Doctor Who day wherever you are!
Doctor Who returns to BBC One on August 23 while fans can apply for a special screening of the series premiere on August 7 now.
12th Doctor Who: Peter Capaldi To Be 'Last Ever' Doctor Who?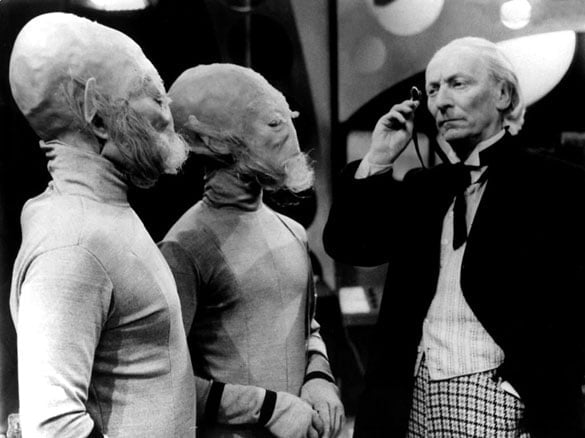 William Hartnell played the first Doctor (1963-1966) (WENN)
- Advertisement -