Adam Lambert Chooses Christina Aguilera Over Lady Gaga
Adam Lambert's never been shy about his love for Christina Aguilera, so when asked whether he prefers her to Lady Gaga, we were pretty sure of who he'd choose.

The singer-songwriter is a huge fan of Xtina's, and has tweeted his support for the singer several times. When a Twitter fan posed the difficult question: "Xtina or Gaga?", we couldn't wait to see his response.
He clearly thinks that Christina shouldn't be worried about competition from pop heavyweight Lady Gaga, saying they're both great artists in their own right.
Adam fairly replied: "@chuyyymonster xtina and gaga are both great for their own reasons. They're different artists.room for all… aint a competition, its music." How sweet!
But the pop star's allegiances became clear when he later posted a message of admiration for the Dirrty singer:
"No one sings like Xtina. No one."
Later today, (August 25th) the performer said: "love @TheRealXtina's new single! "Your Body" SING THE SHIT OUTTA THAT HOOK mama! whew".
Guess that debate's settled, then!
Adam's been tweeting his love for the Beautiful singer for months, saying back in June:
"X-tina's WooHoo is hot! I'm dancing while driving! Shwerk!". He also commented on Xtina's new album Bionic, saying that her talent eclipses that of other female artists out there:
"Bionic: XTina's vocals take other pop girls to SCHOOL. Production is A+ I'm entertained! Nuff said."
You can't argue with that, the girl can definitely sing!
Adam Lambert has been branded one of the sexiest musicians around… would you agree?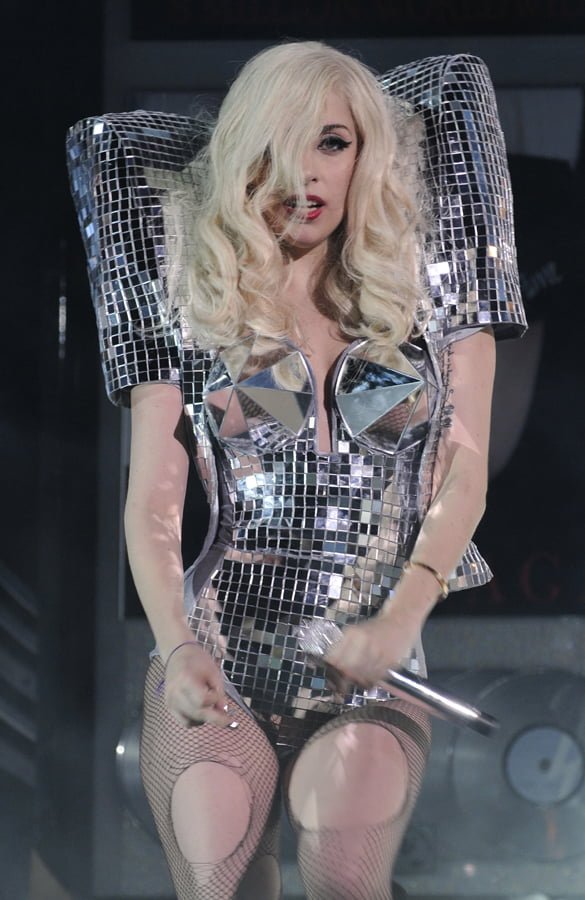 Number 5 for the women – Lady GaGa