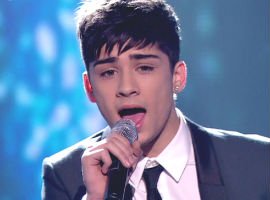 Photo: WENN
Poor Zayn Malik; the young singer has been forced to leave his fellow One Directioners in Canada and head home due to a death in the family.
Malik hasn't released any details on the loss but his bandmate, Harry Styles, has explained his friend's sudden disappearance via Twitter:
"Zayn has suffered a loss in his family & has had to go home for a few days so won't be at our next shows in the US… Our thoughts are with him and his family at this sad time."
Oh dear, we bet this was a nasty bump back to Earth for young Zayn; the boys have been busy living the American dream as they tour the States with Big Time Rush and, only this morning, we were reporting how Toronto had been forced to close the streets to accommodate all of the obsessed 1D fans.
And, in true "directioner" spirit, the fans have taken to Twitter in the masses to show their support for the absent bandmate. "#StayStrongZayn" has quickly become a trending topic and, hopefully, the thoughtful words will help comfort Zayn in this difficult time.
Malik has been quoted as having turned to religion to help him with his grief:
"God has no Phone, but I talk to him. He has no Facebook, but he is still my friend. He does not have a twitter, but I still follow him. ?"
This news has made our hearts very heavy – we kept One Direction in our minds as the exuberant bouncy boys who shot to fame on The X Factor; we forgot that they were still real people with real lives outside their dizzying success.
We don't know how long Malik will be absent from the tour but, hopefully, it will only be a temporary leave. We're sure the rest of the fab five will miss their friend while he's gone and will be there for him when he returns.
Stay strong Zayn.
One Direction have been busy living the American dream…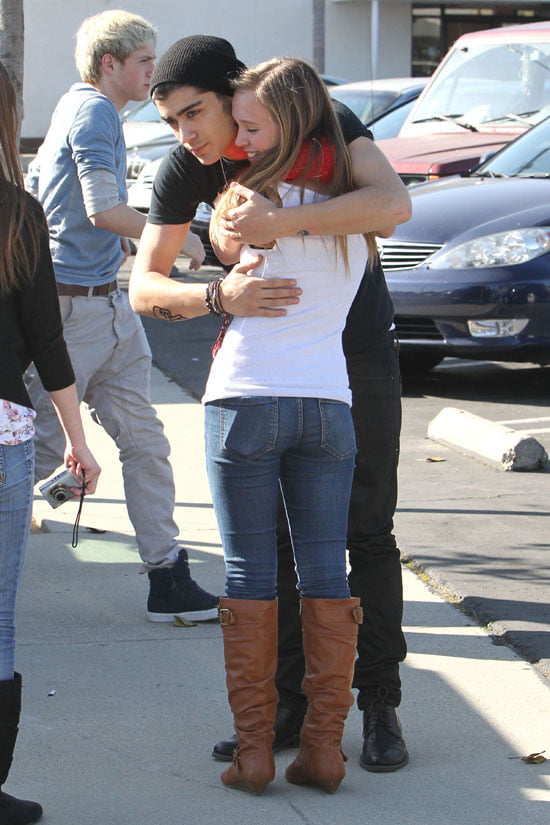 - Advertisement -