Prince Harry has finally began his charity trek to the South Pole for Walking With The Wounded and showed off his rugged new beard as he joined his 12 team mates at the start line.
The team, made up of injured service men and women, were delayed from beginning the 208 mile trek by a blizzard, giving Harry more time to grow out his facial fuzz. Taking up his place with the other teammates, Harry was barely recognisable with the ginger beard.
While it might be more practical than a style statement, does it suit him? While Harry is known as the cheeky royal rebel, a beard is a little step further to hipster than we've seen in a long time. Perhaps he did it with girlfriend Cressida in mind?
The blonde is quite a bit cooler than the usual Sloane Ranger style beauty Harry usually hooks up with. Last weekend she was partying in trendy Camden, North London with her half sister Isabella Branson as they supported brother Jacobi as he DJed at indie nightclub Koko.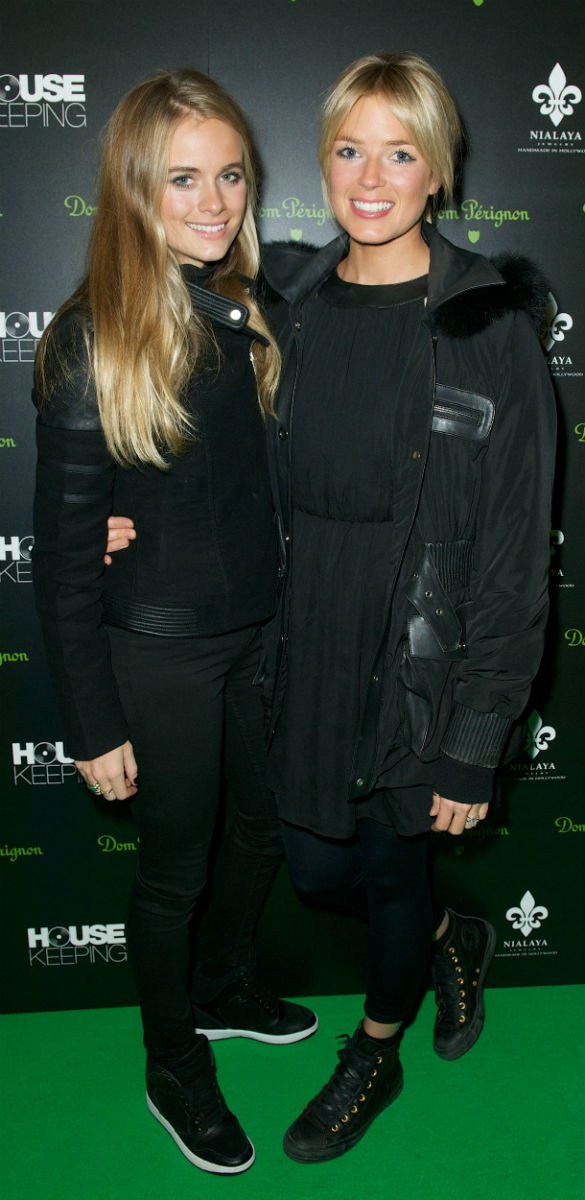 Cressida Bonas with sister Isabella at Koko last weekend (WENN)
Maybe when Harry gets back we'll see him ditching Chelsea for Shoreditch?
Speaking to Sky News earlier this week, Harry claimed his brother was jealous of his polar expedition.
"My brother, yeah, I think he's just quite jealous that I managed to get away from a screaming child," he joked.
"What do my family think of this? I think the last time I said, 'I don't think most of them know about it'," Harry went on.
"Obviously, I took all the guys to Buckingham Palace to meet my grandmother and grandfather, which they absolutely loved, especially Inge Solheim who was very excited, which was fantastic.
"My father was a little concerned, but I obviously tried to keep him calm and explain the North Pole was the dangerous one because we're walking on a frozen ocean whereas this time there are crevasses."
He went on: "But hopefully the guides will take us around that. Apart from frostbite you should be able to look after yourself as long as you just head south."