Rihanna and Chris Brown have reportedly sparked fears they may rekindle their toxic romance, after reportedly getting back in touch recently. The Don't Wake Me Up star is said to have text his ex girlfriend from rehab to wish her a happy birthday, kicking off a spree of messages between the former couple.
A source told The New York Post's Page Six: "Chris started texting Rihanna on her birthday [Feb. 20], and the two have been sending each other a flurry of texts ever since,"
"Rihanna didn't write back right away .?.?. but later that night she started getting sentimental and texted back, 'thank you,' and asked how he was," the source went on.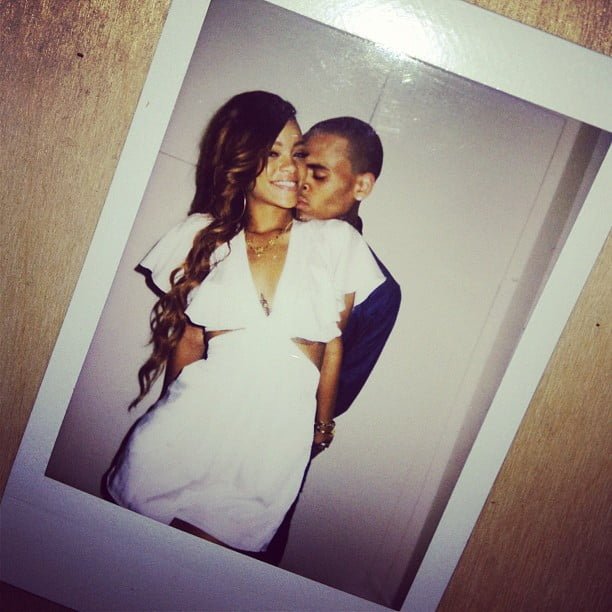 Chris and Rihanna together on her birthday in 2013 (Instagram/BadGirlRiri)
"Since then, the two haven't stopped texting each other and friends are freaked out that she's going to start dating him again." RiRi and Chris dated for over a year back in 2008, though the romance came to a stop in 2009 when Brown assaulted his then girlfriend.
After years of estrangement rumours they were secretly hooking up began in March 2012, with the couple finally going public with their romance in December that year. It didn't last long though and by May they were apart again, this time, apparently, for good.
The source claims RiRi's friends aren't happy about the contact and are "freaking out" that they may get back together. Their last hook-up was by no means popular with fans, with the Stay star forced to defend her actions in interviews.
Speaking to the Observer newspaper she claimed, last March, that the couple's new romance was "different" the second time around.
"I know it comes off like that, And it doesn't help. For a long time he was really angry … there's so many reasons why I ever reconsidered having him in my life. He's not the monster everyone thinks."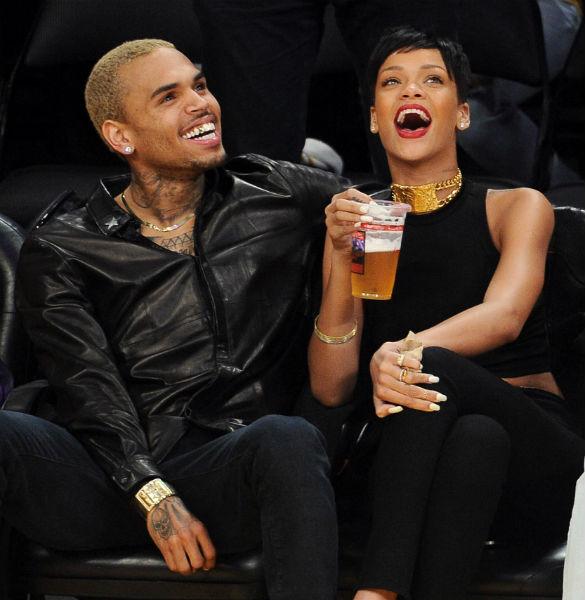 Rihanna and Chris on their first public date in December 2012 (SplashNews)

She went on: "He's a good person. He has a fantastic heart. He's giving and loving. And he's fun to be around. That's what I love about him – he always makes me laugh."
When asked about settling down and having children, she added that she wished to be a mum: "Hell yeah, but I wish I could order them,"
The couple only lasted a few months longer than though, with Brown hinting he wasn't ready for commitment.
"I mean, at the end of the day, shawty doing her thang, she on the road … It's always gonna be love. I'm just gonna do me. I'm a grown man. Just gotta fast forward," he said during an interview on Australian radio, following the break up.
"The way I look at it is, I am always going to love that person," he went on, referring to Rihanna. "But people have differences and people have different wants and needs. And at the end of the day, she's a young girl. I can't really be focused on wife-ing somebody that young. At the end of the day.
He added: "And I'm young too. So I can't focus on that right now. I just need to fast forward and be a man and be the best Chris Brown I can be, instead of worrying about whoever else is going to be in my side pocket."
We're not exactly sure where that leaves Drake, who is known to be a love rival to Chris – the two even reportedly came to blows over the Bajan beauty at a New York club in June 2012.
Drake and Rihanna have sparked speculation they're an item after a sexed up duet on stage in Paris this week as well as a string of dates.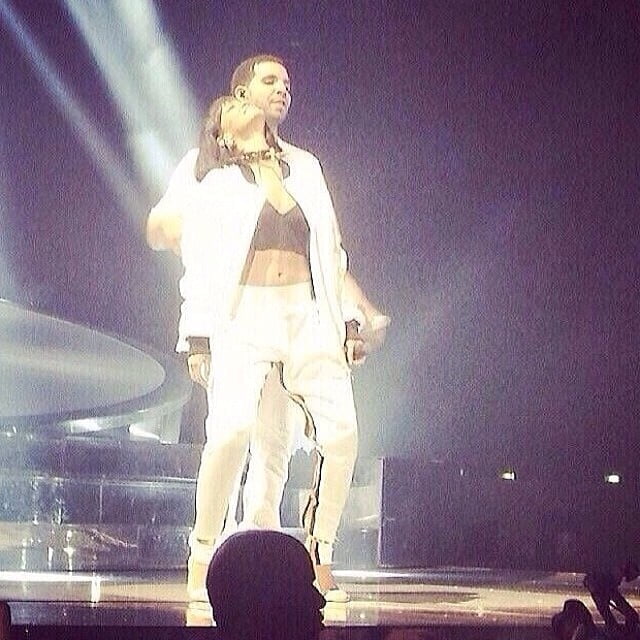 Rihanna and Drake grind on stage (Instagram/RihannaNavyColombia)
- Advertisement -