'War Horse' actor Matt Milne has discussed how he was "plucked out of nothing" to star in Spielberg's new epic.
The 21-year-old makes his big screen debut as Andrew Easton in the new film, which hit UK cinemas yesterday (January 13).
Speaking to The Guardian, he said: "I was plucked out of nothing really.
"I figured most of the best actors around 20 years old would all be at drama school, where they're tied up and contractually can't work, so I saw there must be a gap in the market for a young actor like me."
Discussing his audition, he revealed: "Dad's a gardener by trade and works with a lot of farmers so he gave me loads of useful material for my improv audition the night before I went down to London.
"He told me about lifting up sheep to shear them and at the same time scraping maggots out of their hooves and I just riffed a character on all that – apparently Spielberg loved it."
He joked that when casting director Jina Jay told him the director was impressed, he replied "Steven who?".
Read the Entertainmentwise verdict of 'War Horse' here.
Kate Middleton at 'War Horse' UK premiere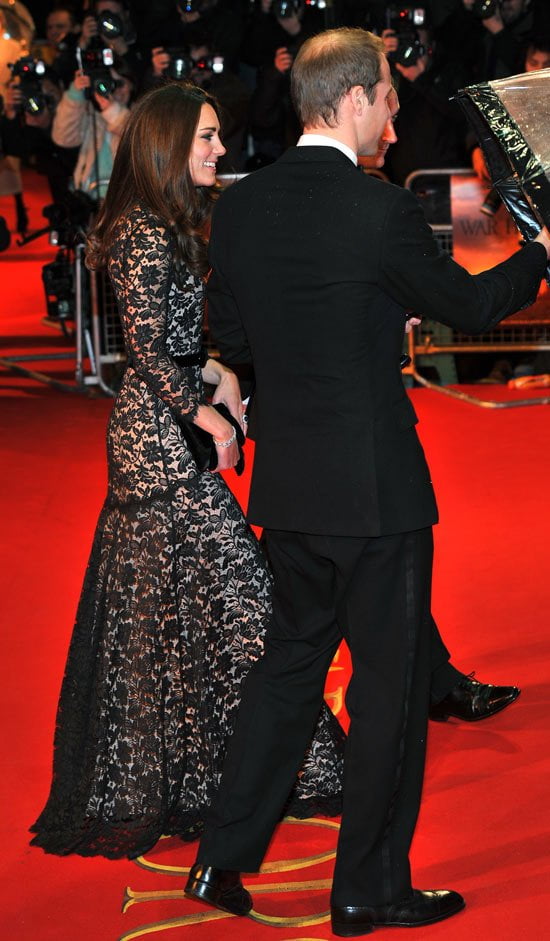 Kate Middleton and
Prince
William
- Advertisement -