After twerking has become so popular we thought it would be an idea to put together a great video of our favourite celebrity twerk videos including One Direction, Miley Cyrus and Nicki Minaj.
Firstly we have the twerk tutorial for you, teaching you how it is you twerk correctly!The tutorial shows you how to twerk with everything from where you place your hands to which way to move your hips first! The video has had over 6 million views!
Miley Cyrus proves that she can bust a move or two on multiple occasions. Firstly by uploading a video of herself doing the famous move and the second of which comes after Wiz Khalifa and Amber Rose encouraged the 'We Cant Stop' singer to get on stage and show off.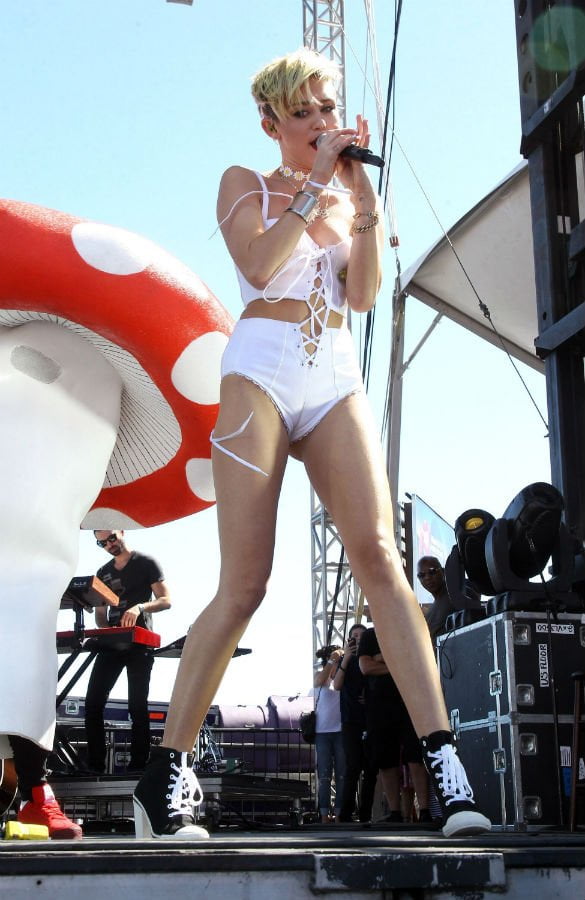 Miley Cyrus has proved she knows how to twerk! (Splash News)
Nicki Minaj also gave Lil Wayne a lap dance whilst showing off her twerking ability on stage! We're not quite sure if the rapper is enjoying himself as much as Nicki is though judging by his facial expression!
Not to mention the One Direction boys all checking out how to twerk in the middle of one of their sell out concerts, they quickly checked YouTube to see the best examples and gave it their best shot. Our favourite attempt has to go to Louis, who fails at twerking but does manage to just thrust his hips a lot!