The Voice judges Christina Aguilera and Adam Levine are rumoured to be at war, and it could have got much worse as the Maroon 5 singer was asked about Aguilera's weight by Howard Stern.
Christina's weight has been criticised around the world in recent years, and Kelly Osbourne has been very vocal about it – and now Howard Stern wants a word.
When Adam dropped in for a chat with the shock jockey, he asked: "Why do you think she got so heavy… Is she upset? She used to be so f**king hot! When you're a plus-sized woman, you can't wear the tight clothes anymore."
A speechless Adam, looked visibly shocked by the line of questioning, and shook his head. He then added: "I wouldn't go that far."
But not content with that Stern continued: "Adam, what size is she?", before insisting that Aguilera was now a US size 12, which is a UK size 16.
To which the 'She Will Be Loved' singer replied: "I'm keeping my f**king mouth shut."
Do you think Howard Stern was out of line? Or was he just asking what everyone was thinking?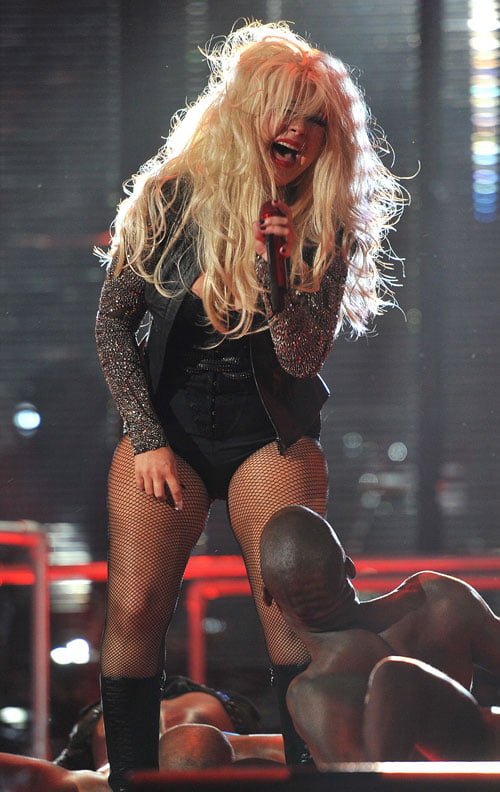 Christina Aguilera performs at the Michael Jackson Tribute Concert
- Advertisement -