Kristen Stewart, when she's not flaunting her womanly wares on the red carpet, is often spotted out in ultra-casual claims. Primarily those belonging to 'Twilight' boyfriend Robert Pattinson – but she has a very good reason for it!
So what's the reason for KStew's dressed down look?
The actress explained to Refinery29.com that she wears RPattz's clothes – as well as her own casual gear – to stop the paparazzi saying anything else bad about her:
"The reason you see me wearing simple clothes is because I don't want to give [the paparazzi] anything."
"Literally, I go outside every day in the same thing, so they can't say anything. So, it seems like I don't put any thought into it, but I recently put all my stuff in one area and obsessively, OCD-style, arranged all of my stuff. Like such a girl!"
So what has Kristen actually got in her wardrobe? Is it just layer upon layer of jeans and t-shirts?
"You might be surprised, but I do have more than a white T-shirt and a pair of jeans; I actually have some cool stuff!"
"And I think I'm going to start using it. As I get older, I get more comfortable, and I'm finding those things that define me. Before, it really was just a T-shirt and jeans, but now, it's changing."
We look forward to watching Kristen Stewart's self-proclaimed style evolution take place…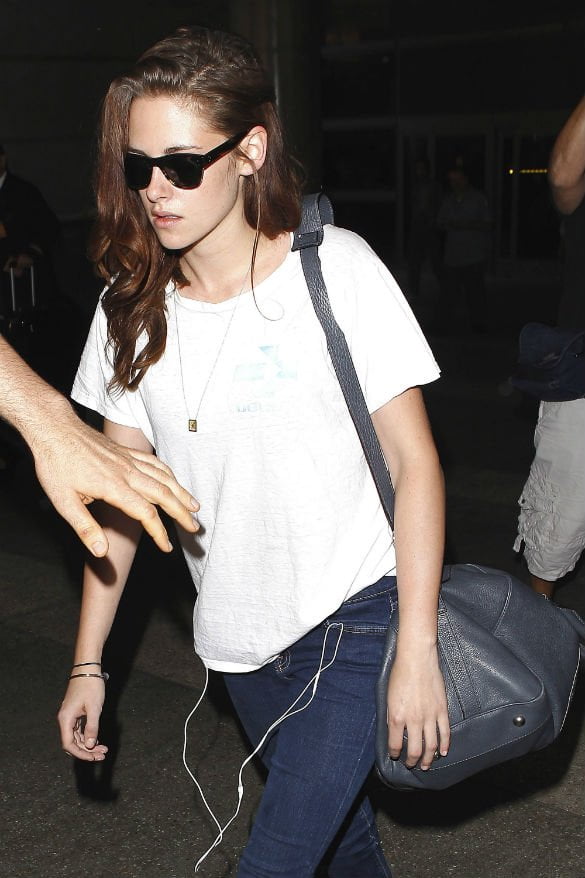 Kristen Stewart (WENN)