It shocked the world over 12 years ago, and it seems that Angelina Jolie's kiss with her older brother is still on people's minds.
The actress' smooch with her sibling James Haven has topped the poll of the worst celebrity public display of affection moments.
The research, which was carried out by MSN.co.uk, showed that 39% of people thought that Angelina's odd display of affection was definitely the worst.
Angelina Jolie and her brother James Haven have topped a poll for the worst celebrity PDA for their kiss at the Oscars in 2000 (Splash News)
The 'Tomb Raider' star puckered up to James at the Oscars back in 2000, and to this day, it's still unclear as to why she decided to kiss him.
In second place, with 19% of votes, was Tom Cruise and Katie Holmes, who indulged in a rather awakward-looking kiss at the 'War Of The Worlds' premiere in New York City back in 2005.
Although the 'Mission Impossible' star may have been loved-up with his now ex-wife, it seems his PDA may not have been for the right reasons.
"Public displays of affection (or PDA) are not just fuelled by a natural desire to touch your partner. Some touches are for reassurance; others are to warn off potential rivals," says relationships expert Tracey Cox.
"Zoologists call these 'mate guarding' or 'mate retention' tactics. When one partner is über-affectionate and 'all over them' it's usually because they feel insecure and want there to be no confusion that their partner is taken."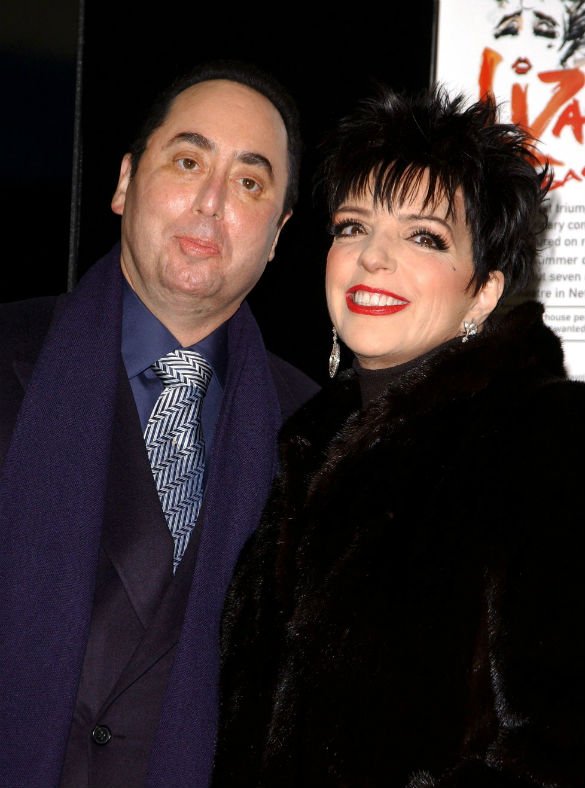 Liza Minnelli and former husband David Gest came in third place with their OTT 2002 wedding kiss (Splash News)
In third place on the poll, with 16% of the vote, was Liza Minelli's and David Gest's uber-passionate wedding kiss back in 2002.
"Get a room'-style PDAs are too lusty and simply make people feel embarrassed," Cox added. "Sex is something most people do in private and most people are happy for it to remain so.
"Seeing heavy petting in public is a glimpse into someone's intimate private lives that we often don't particularly want to see."
- Advertisement -