Taylor Swift made her feelings pretty clear about her attitude towards Justin Bieber and BFF Selena Gomez with that infamous eye-roll at the Billboard music awards earlier this year when she saw them kiss, but according to insiders while she might not approve of the Boyfriend singer she's determined he won't come in between her and Gomez.
The I Knew You Were Trouble singer, who recently called the Come And Get It babe her closest friend when wishing her well on her 21st birthday, doesn't approve of her close relationship with ex Justin Bieber, but won't let that affect their friendship.
"She's not saying anything to Selena at the moment about Justin," a source told HollywoodLife, "Taylor knows that Selena knows how she feels, so it's not worth wasting her breath."
"She still thinks he's [not right for Selena], but it's not her place to alienate a friend."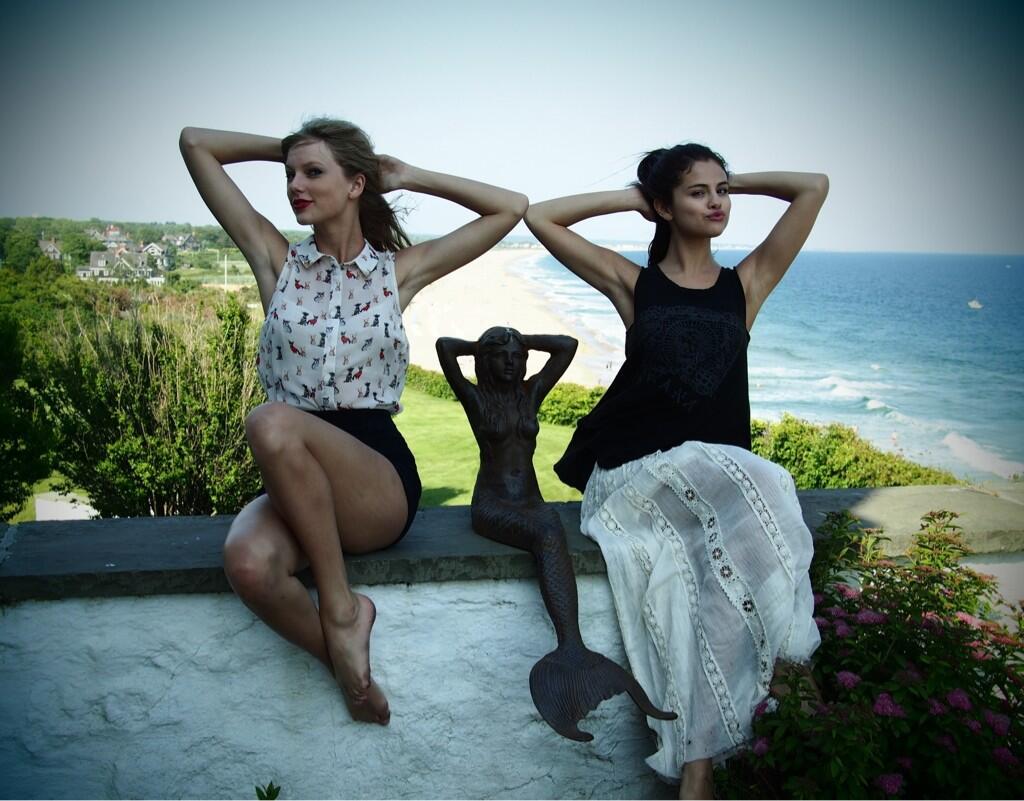 Swift posted this image of the friends together on Twitter (TaylorSwift/Twitter)
It seems she's sticking to that as well, as when asked by Billboard.com on the night if she ever gave Gomez any advice she insisted it wasn't her style.
"I never give advice unless someone asks me for it," she said, "One thing I've learned, and possibly the only advice I have to give, is to not be that person giving out unsolicited advice based on your own personal experience."
It was recently claimed that Taylor Swift avoided Gomez's 21st birthday in case Bieber made an appearance, which he did. The Boyfriend star, who split from the brunette in December after two years together, was spotted arriving at the Malibu party with a single red rose for the birthday girl.
While reports claimed Swift was a no show due to the presence of the 19 year-old teen idol, it was in fact tour commitments that stopped her from celebrating the big night.
"Taylor isn't mad that Selena's party was in LA," a source told HollywoodLife. "Taylor has been busy and will celebrate with Selena sooner then later and has contacted her to wish her a Happy Birthday, but she would have avoided going to the party because she would know Justin was there and she isn't a super partier."
They added: "She is actually happy that she was busy so she had an excuse to avoid the hoopla herself as she would avoid the drinking and the carrying on."
When approached for a comment on the story, a rep for Taylor Swift had "no comment".
- Advertisement -