Having Ryan Gosling as your screensaver is no longer enough, as one enterprising restaurant in San Diego has demonstrated.
Bang Bang, a sushi restaurant/dance club has come up with a genius way to attract the ladies. Covering one of the stalls in their women's bathroom in photos of Ryan 'Hey Girl' Gosling. The result? Hundreds of girls queuing up to take selfies, and plastering them all over Instagram.
It turns out though that there's a whole heap of restauranteurs and club owners sticking a theme on their establishment. Forget Planet Hollywood, get us to to these unique hang-outs pronto.
1. Mr Bean Coffee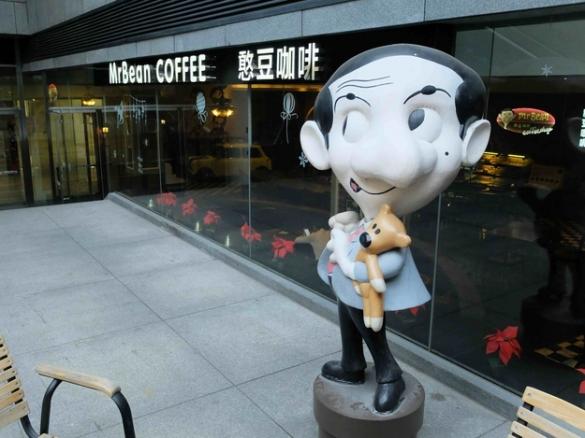 This Shanghai coffee stop is based on the British comedy series, which is HUGE in the East. There's a Mini car, loads of photos and a wall where fans can leave gushing messages. But actually, the cafe also serves an impressive range of specialty coffees in keeping with its double meaning name. Mr Bean, geddit?
2. Jurassic Restaurant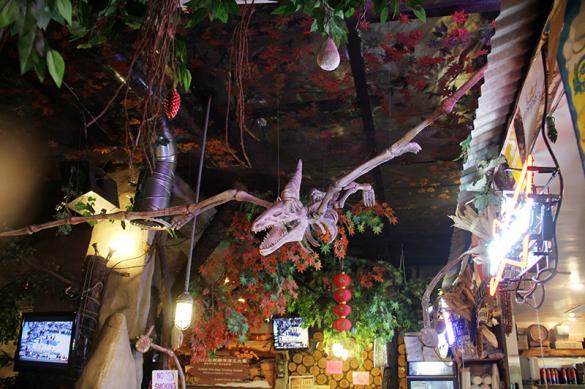 This completely unofficial Taiwanese restaurant in Industry, California is dedicated to Steven Spielberg's epic. Nothing says romance like a candlelit meal while a Pterodactyl skelton soars overhead.
3. 221B Baker Street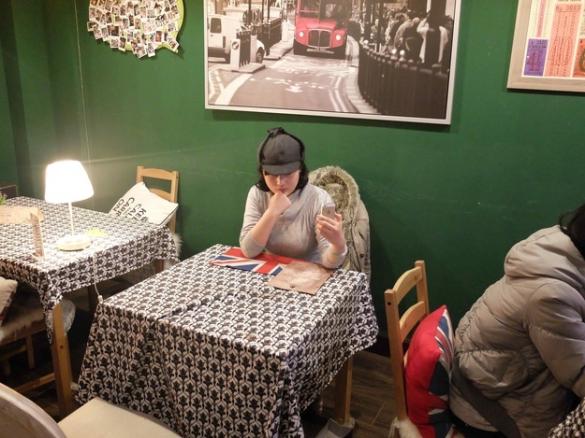 Again in Shangahi, this is another Eastern establishment dedicated to a very British icon. The cafe walls are plastered in photos of Benedict Cumberbatch, but sadly there doesn't seem to be much love for Robert Downey Jr's movie version.
4. The Disaster Cafe
This eatery in Lloret de Mar, Spain is just plain terrifying. Enjoy a meal while a 7.8 magnitude earthquake shakes things up a bit.
5. Modern Toilet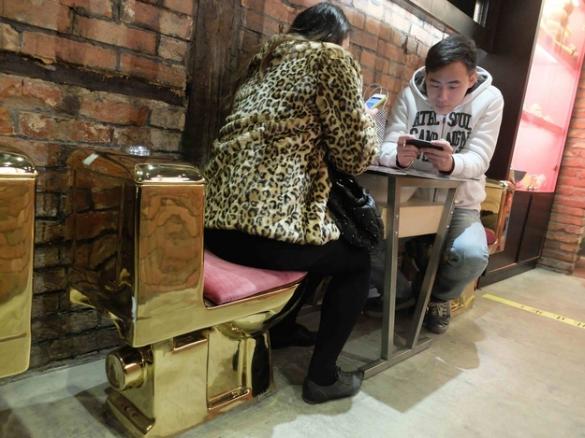 Jaw-droppingly, you have to book way in advance for this restaurant in Taiwan where punters sit on toilet seats as they eat their meals from toilet seat shaped containers. Menu highlights include Hemorrhoid Ice. No, really.
6. The Friends Cafe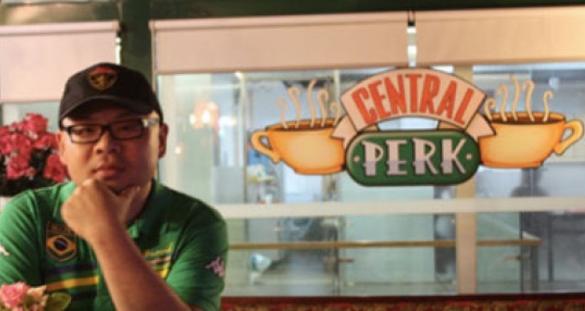 This one we actually would travel to Beijing for. Friends super fan Du Xin opened the cafe in honour of Rachel and co's favourite hangout Central Perk. The huge coffee cups are there and brilliantly there's even students who take turns playing Phoebe's classic "Smelly Cat" at various points in the day.