Members of The Wanted found themselves in a spot of hot water earlier this week when the police were reportedly called to their hotel after a man claimed the lads drenched him after throwing champagne out of a window.

Jay McGuiness was joined by bandmate Tom Parker to celebrate Jay's 23rd birthday at a series of hotspots in London, partying with some of their celeb pals including Laura Whitmore, Ashley Roberts and TOWIE's Arg, but it looks like the night was a little more wild than first thought.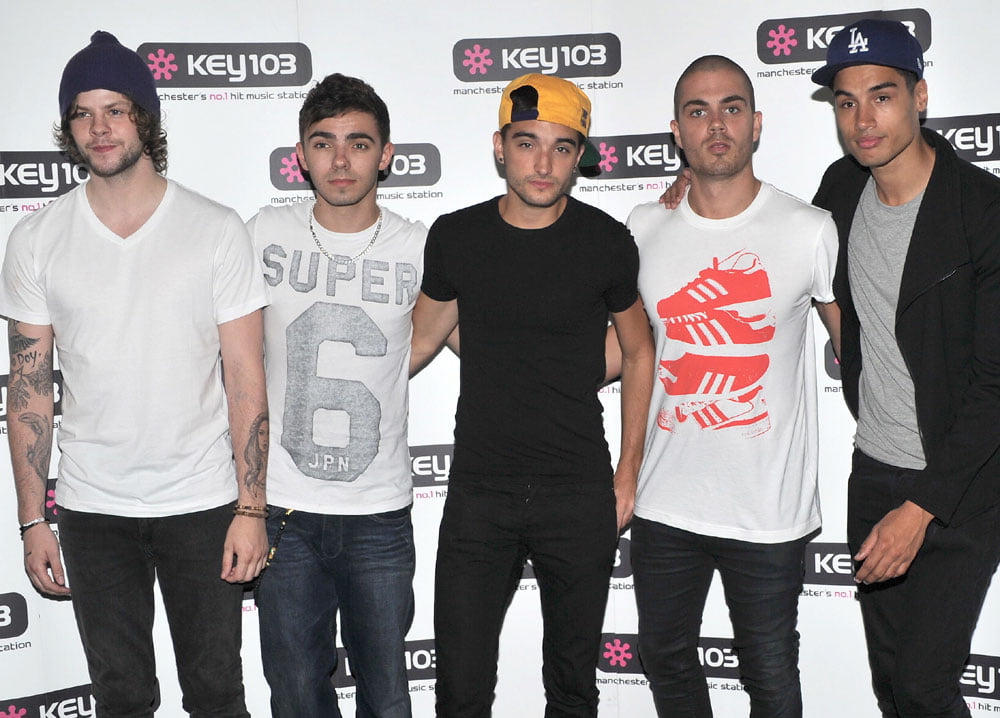 Jay and Tom from The Wanted are accused of causing a nuisance at a London hotel (Steve Searle/WENN)
According to The Sun, the boys stayed at the West End's swanky Marylebone Hotel but they may have had too much fun with claims that they began throwing champagne from a second floor window.
Dr Todd Swift, a poet who has also apparently written episodes for Teenage Mutant Ninja Turtles and Young Robin Hood in the nineties, claims that he was covered in liquid but insists it wasn't alcohol.
"What sort of example are they setting to their young fans?" Swift said. "I came out of the gym and was walking down the street. Suddenly I was hit with a lot of liquid. It was not, as the police claim, a glass of champagne. It was a lot of liquid.
"It went all over my hat, jacket, shirt and face. I looked up to the second floor and there were three young guys laughing at me. One of them said, 'P*** and beer, mate.'"
Todd called the police and pushed for the boys to get charged but the officers only gave them a warning as they couldn't prove who exactly was involved. A Scotland Yard spokesman confirmed that there was an incident, although The Wanted's names were not specified.
"Police were called at around 12.20pm on Thursday, July 25, to a report of a man having been verbally threatened and having had a liquid substance thrown over him at a hotel in Marylebone.
"Officers returned the next day, July 26, and spoke to the party identified. It was ascertained that a glass of champagne had been thrown, but there was no evidence of who, if anyone, had actually done this or been involved in any verbal altercation.
"The victim was informed that without any further evidence there were no further lines of enquiry to pursue."
EntertainmentWise have contacted The Wanted's rep for comment.