Mimi O'Donnell, the partner of Philip Seymour Hoffman was spotted at the Frank E. Campbell funeral home in New York, for the first time since the star's shock death on Sunday.
The costume designer was with Hoffman for 15 years, though according to reports, the couple who have three children together, had become separated in the months before his death. Covering her face Mimi was seen with a friend being taken into the funeral home along with a bodyguard, Splash News report.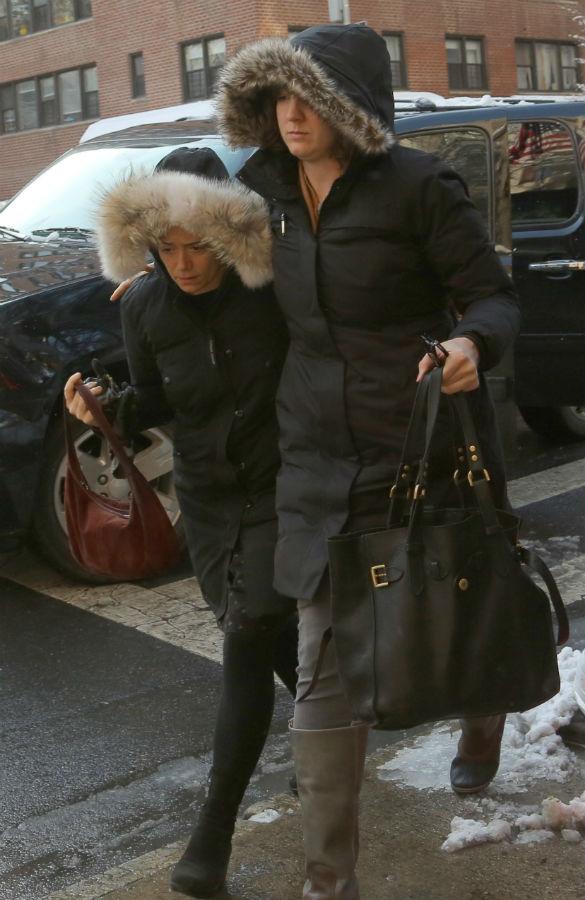 Mimi O'Donnell in New York today, seen for the first time since Hoffman's death (SplashNews)

The 46 year-old Oscar winner was found dead at his rented Manhattan apartment on Sunday morning at 11:36pm by two friends. It's suspected the star died from a drugs overdose, with reports he had been struggling once again with addiction. Hoffman had previously been open about his addiction, but had been 23 years clean before relapsing last May, when he entered rehab for a ten day treatment program.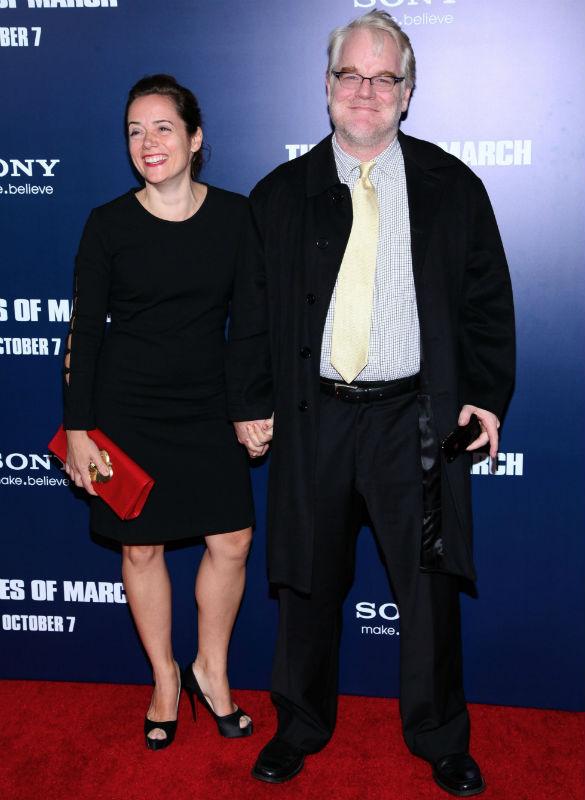 Mimi and Hoffman had three children together (WENN)

O'Donnell reportedly raised the alarm on Sunday when the Capote star failed to meet her and their three children at a local park, insiders told E!News.
Gwyneth Paltrow, who co-starred with the actor in 1999's Talented Mr Ripley amongst others has paid tribute to Hoffman, writing on Twitter: "Philip was a true genius. #philipseymourhoffman".
Since the sad news close friends Justin Theroux and Cate Blanchett have been photographed arriving at the Manhattan apartment of O'Donnell, which was just streets away from the home where Hoffman was found dead.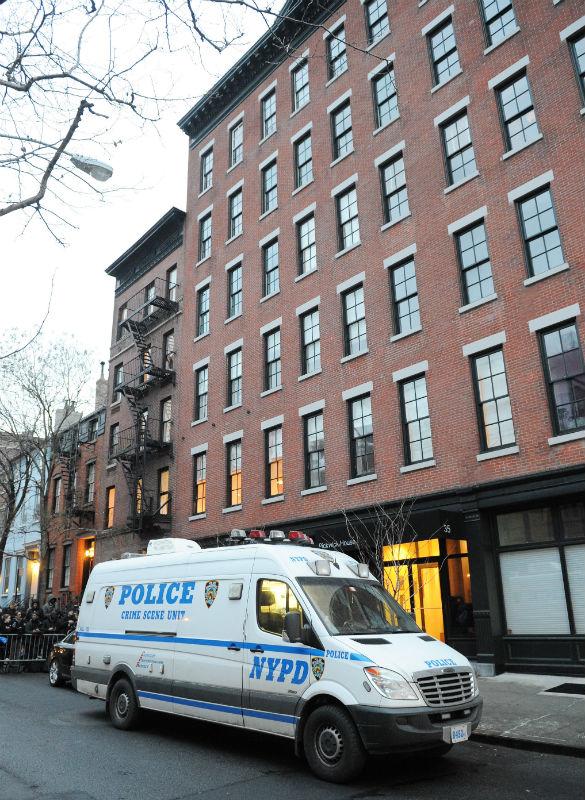 Police outside of the apartment where Hoffman was found (SplashNews)
Cate, who first worked alongside Philip in 1999 movie The Talented Mr. Ripley, was pictured rushing to the family's side armed with toy bags, no doubt for the couple's three young children – Cooper, 10; Tallulah, 7; and Willa; 5.
Hoffman also teamed up with Blanchett to direct a production of Sam Shepard's True West in 2010 at the Sydney Theatre Company in her native Australia.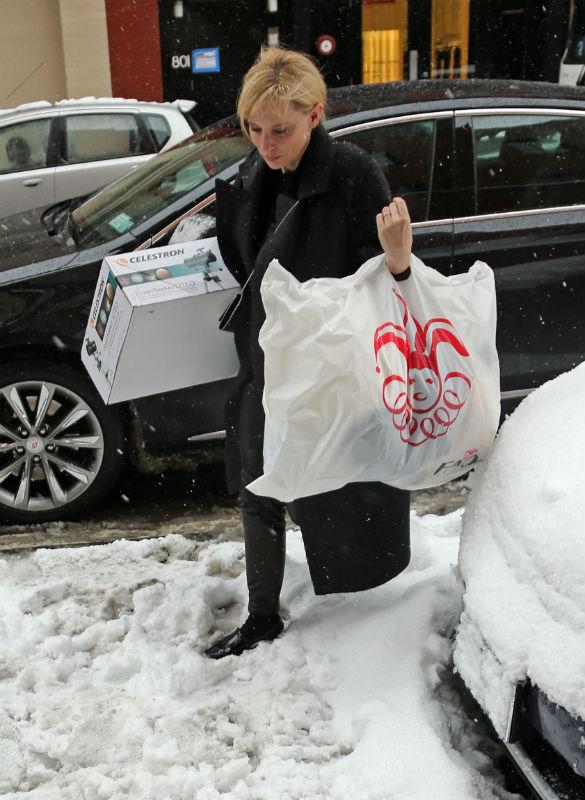 Cate visits Mimi's home in NYC armed with shopping bags (Splash News)
Philip starred in The Hunger Games Catching Fire and his parts in Mockingjay Part 1 and 2 were "substantially complete", according to reports.
Director Francis Lawrence, author Suzanne Collins, producers Nina Jacobson and Jon Kilik and Jennifer Lawrence issued a joint- statement on behalf of the cast and crew, E! News reports, saying: "Words cannot convey the devastating loss we are all feeling right now," adding: "Philip was a wonderful person and an exceptional talent, and our hearts are breaking. Our deepest thoughts and condolences go out to his family."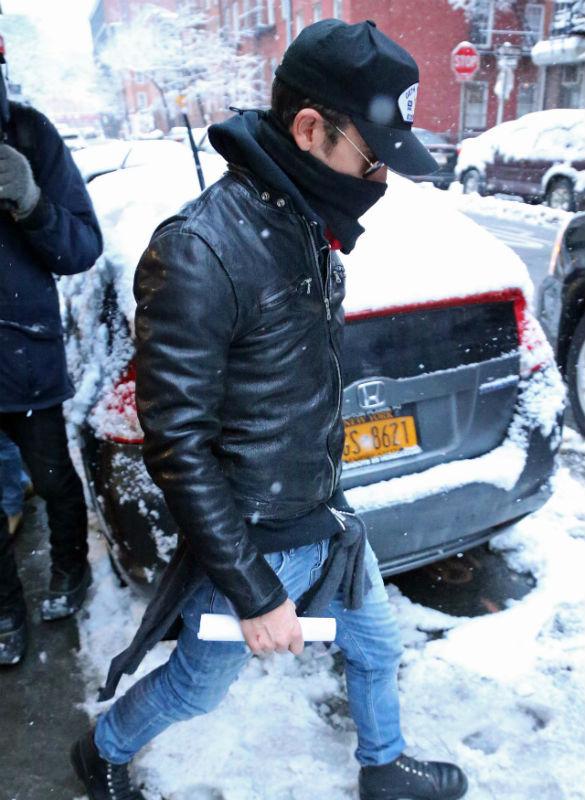 Justin Theroux covers up as he visits the family home (Splash News)
Philip also appeared in The Hunger Games: Catching Fire and Lionsgate, the studio behind the franchise, said in a statement obtained by E!: "[Philip Seymour] Hoffman was a singular talent and one of the most gifted actors of our generation.
"We're very fortunate that he graced our Hunger Games family. Losing him in his prime is a tragedy, and we send our deepest condolences to Philip's family."
- Advertisement -