Great news for all of you McBusted fans out there that missed out on tickets for their sellout tour – they've given you a second chance to get your mitts on them and added more dates! Phew!
The band announced earlier this morning that they would be adding more tour dates and have now confirmed extra dates in Liverpool, Birmingham, Nottingham and Newcastle, all of which will go on sale at nine o'clock tomorrow!
The boys gave fans a taster of what they could expect from the tour on Friday night's Children in Need and have now given fans a second chance to join in on the action.
The group, comprised of English pop rock bands McFly and Busted, left their fans ecstatic when they revealed that they would be joinging forces and kicking off a tour next April.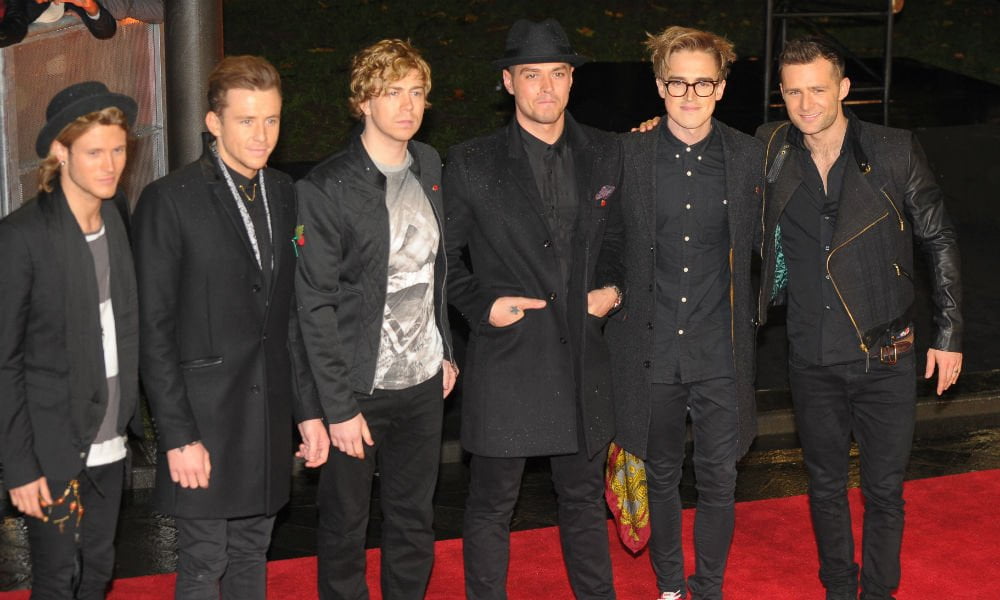 The McBusted boys have added more tour dates! Woohoo! (WENN)
And the move has even excited the groups celebrity fans, with the likes of Ed Sheeran tweeting: "McBusted makes me happy" and One Direction's Louis Tomlinson: "Amazing News about @Mcbusted! When can I come watch a show haha!?"
However ex-Busted member Charlie Simpson isn't quite as enthusiastic about the group's amalgamation though with reports claiming that he was uninterested in  re-joining the group because he wanted to concentrate on his solo career.
Simpson – who left the band in 2005 – however was allegedly the happy recipient of a six-figure sum after he sold his third of the copyrighted name, Busted, so that former bandmates Matt Willis and James Bourne could take part in the tour.
The group were also quick to insist that Charlie's descision not to join in on the action was an amicable one.
"Charlie wishes the boys lots of luck but he wanted absolutely no involvement." A source told Mirror Online.
"All three sat down amicably and worked out a figure that everyone was happy with. Charlie made it clear in no uncertain terms that that's it for him and the boys now, it's finished." They added.
McBusted's added tour dates are as follows:
Tue 13 May Liverpool
Sat 17 May Birmingham
Tue 20 May Nottingham
Wed 21 May Newcastle