Demi Moore might have kept a low profile for much of 2012 but it looks like the 50 year-old is back on the party circuit with a vengeance, as she was sported having a blast at the Chanel Beachside Barbecue party in Miami on Wednesday night and was throwing some pretty bizarre moves as she danced the night away.
It hasn't been a winning year for the 'Ghost' star who, was hospitalised in January after collapsing in her home and then spent February in rehab for substance abuse issues, but clearly she's putting that all behind her and looked in the mood for a good time on Wednesday as she joined Lenny Kravitz, George Clooney's girlfriend Stacy Keibler.
Demi was the centre of attention as she threw some questionable dance moves, at the party with Kravitz looking on with concern.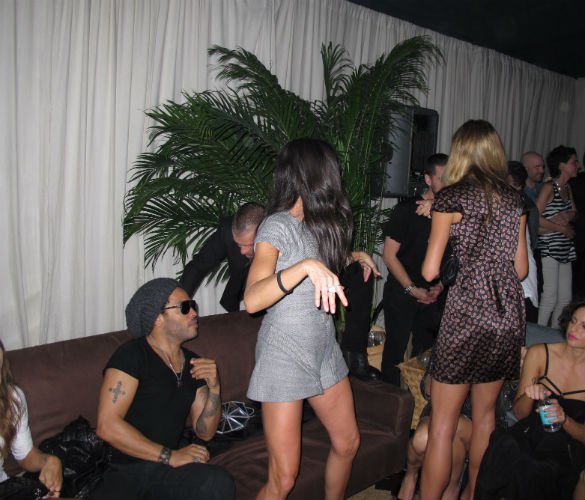 Demi strikes an unusual pose at the Chanel party (Splash News)
The actress looked stunning in a grey jump suit, showing off her slender figure and amazing legs.
According to E! News a source said: "She was most ready to party than anyone else in the room!"
Demi takes a break from the dancing for a quick text as she shows off endless legs (Splash News)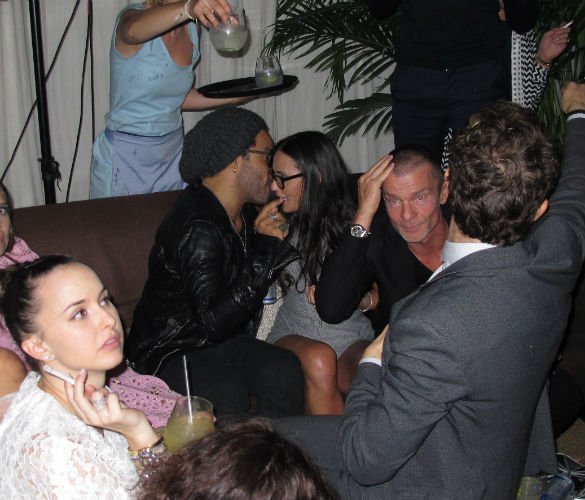 Catching Up! Demi and Lenny get close at the party, (Splash News)
Rumoured beau art dealer Vito Schnabel was also said to be at the party and while Demi hasn't confirmed the relationship and the couple weren't pictured together, sources claim they were pretty close, though Vito left the dancing to Demi.
The insider added: "They are definitely a couple. She is definitely more down to party than Vito."
Things are going so well the pair are rumoured to be spending Christmas together, according to the New York Post.
With Demi's feet firmly back in her dancing shoes, we can't wait to see her burning up the dancefloor over the Christmas holidays.
- Advertisement -