One Direction star Louis Tomlinson and his girlfriend Eleanor Calder are so close that they actually wear matching pyjamas.
While pop stars are often raving it up til the early hours, and probably strip off to nothing or a pair of pants, Louis prefers going 'mad' with his girlfriend by snuggling in their PJs.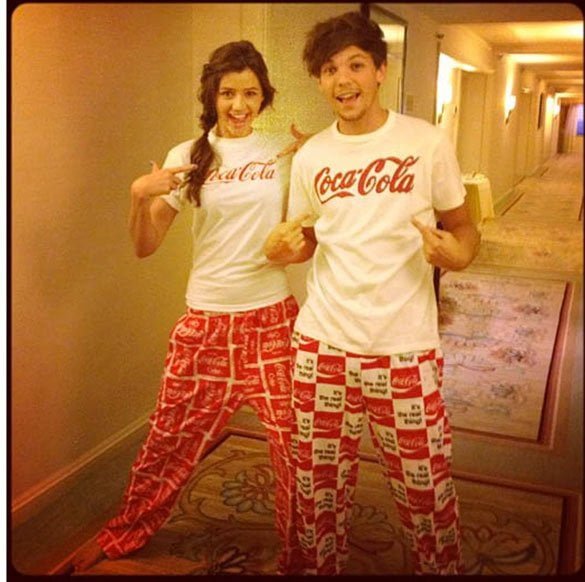 The cute couple posted a picture of themselves on Eleanor's Instagram, showing off their new PJs that they bought after a visit to Coca Cola world.
It looks as though the couple were ready for bed, although we're not quite sure how Eleanor manages to stay looking so hot in a pair of PJs. We're a little jealous.
Although we don't envy her having to kiss Louis. That bum fluff is just not working for us at the moment!
Either way it looks like the couple are enjoying spending time together after Eleanor finished her exams at Manchester University and then flying out to meet the 'What Makes You Beautiful' stars, who are currently on tour in the US.
What do you make of their matching PJs?
- Advertisement -