James Bond is back at the Oscars after nearly 50 years, winning two gongs, including one for Brit songstress Adele in a great night for 007.
Adele and Paul Epworth took the award for best original song, for… what else, Skyfall, while the film shared an Oscar in a rare tie with Zero Dark Thirty for best sound editing.
It was a marvellous night for London diva Adele as she wowed the Dolby Theatre crowd with a rendition of her Oscar winning Bond theme, appearing on stage after the legend that is Shirley Bassey had belted out her iconic hit Goldfinger.
Adele would've won over more fans with her acceptance speech, if she wasn't already the biggest act on the planet, as her tearful but chirpy acceptance speech was refreshingly down-to-earth amid the Hollywood backslapping and praise.
The bleary eyed singer thanked her songwriting partner Paul Epworth, praising him for, "believing in me all the time", also adding thanks to, "my man, I love you baby".
All in all, despite not finally cracking the highest reaches of the Oscars with a Best Picture nomination in January, a great night for Bond.
PHOTOS: The bests looks of the Oscars 2013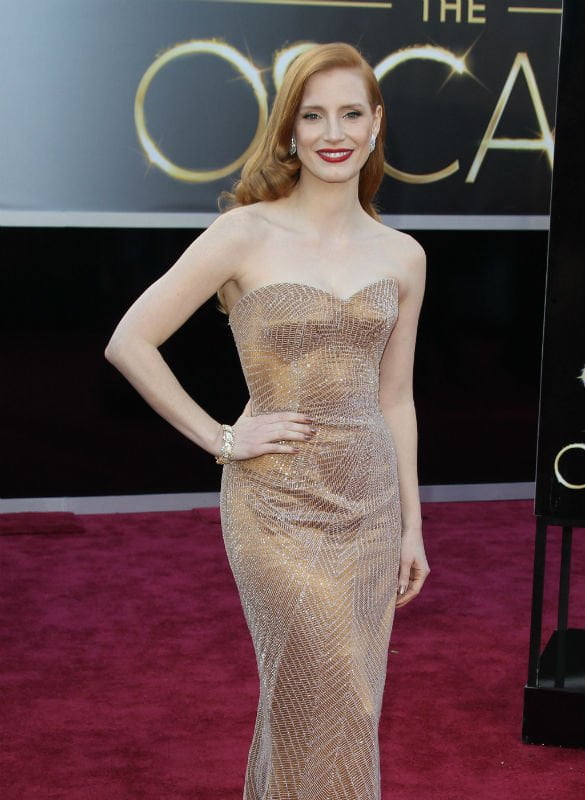 Jessica Chastain (Photo: Splash News)