One Directon fans we have some bad news… it seems that everyone's favourite heartthrob Harry Styles has reportedly flown to Los Angeles alone to pursue a 'big solo project'.
Styles was pictured with a mystery blonde last week as he returned Stateside without Liam, Zayn, Louis and Niall.
However, the Daily Star claims Harry has returned to the US in a bid to make it on his own, after catching the eye of a number of companies who all want to meet him.
A source told the tabloid: "Harry has stacks of fans in America, it's safe to say they absolutely love him. He's been offered a big solo project, so he flew out to Los Angeles without the rest of the boy band.
"He's been in America filming something. It may have been an advert or a film – I can't say exactly what – but it's worth a lot of money."
They continued: "He's a poster boy in the States. He has the perfect look – cute, British, well-spoken, and girls love his curly hair. He's a corporate company's dream and a vast number of American firms want a piece of him.
"All sorts of companies are vying to have him promoting their products. His family have been joking he'll be in the Rich List before long."
Meanwhile, Harry Styles' favourite lady has confirmed that he isn't dating at the moment and that controversial relationship with Caroline Flack is well and truly over.
15 Reasons Why We Love One Direction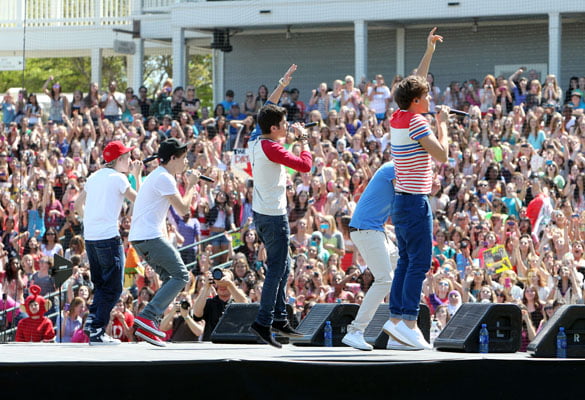 The boys have the ability to make every single female in the world go a little bit crazy…