Dionne Bromfield has revealed that she and The Wanted star Nathan Sykes have split after several months of dating, but she has insisted that there are "no hard feelings."
The 'Mama Said' singer was rumoured to be dating 'Glad You Came' singer Nathan last year and the pair were spotted frolicking in the sea during a romantic holiday in St Vincent in February to celebrate her 17th birthday.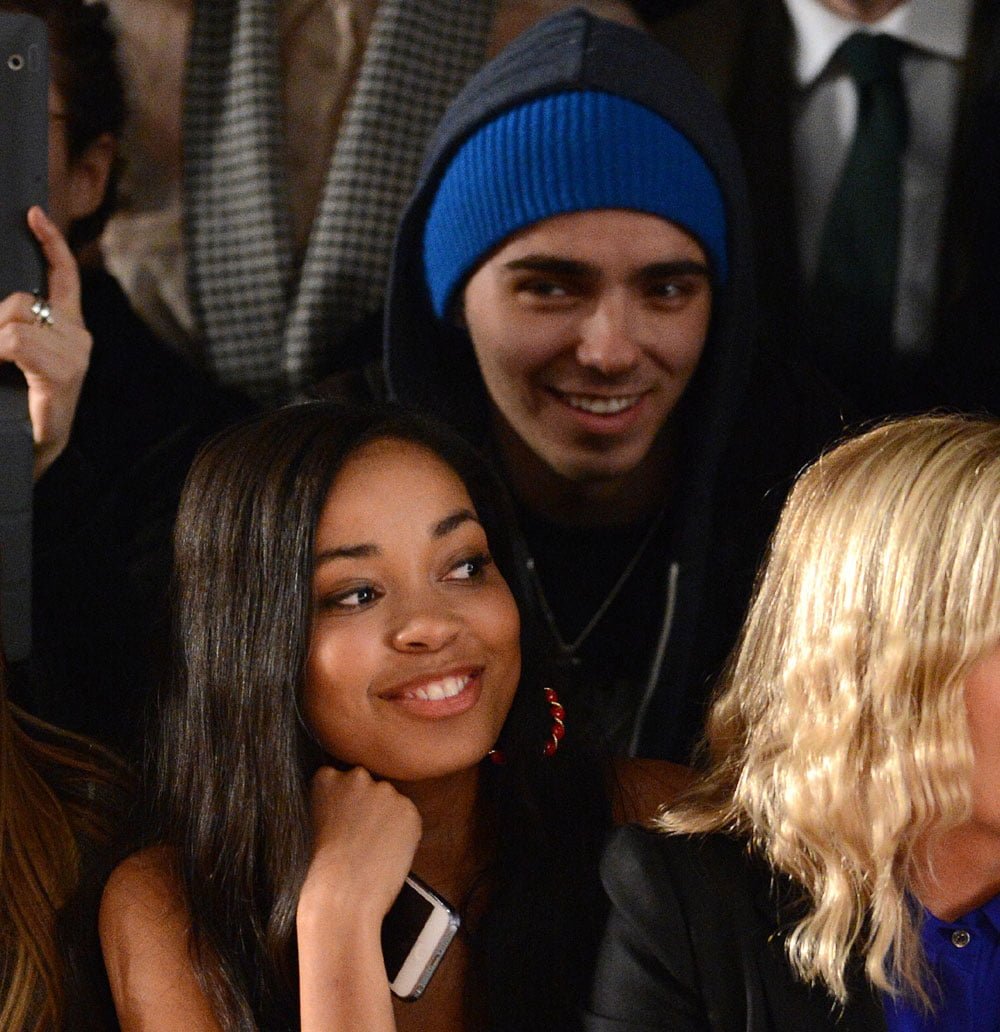 Dionne Bromfield and Nathan Sykes spotted at London Fashion Week in February (James Whatling / Splash News)
While they may have depicted love's young dream, it didn't last much longer as Dionne has told EntertainmentWise that they have gone their separate ways. "No we're not dating, not any more," she revealed.
When quizzed on how difficult she found it trying to date in public, Dionne admitted: "Yeah, it is but you know, we're really good friends so there are no hard feelings at all."
Very mature! Dionne also took the high road when asked for her thoughts on The Wanted's recent Twitter feud with One Direction, and said it would naturally happen between two boybands.
"I'm friends with both of them so I don't take sides when things like that happen but you know what boys will be boys, that's all I'm saying but One Direction are supercool," Dionne told us.
"Twitter's a funny one, I mean, it's good in some respects but I can't stand it in other respects. You know there are too many opinions, people get opinions mixed up and people get being rude mixed up with that's my opinion."
Love aside, Dionne is now focusing on recording her third album, which she says will boast a maturer sound.
Girls Night Out! Alexandra Burke And Dionne Bromfield Hit The Town…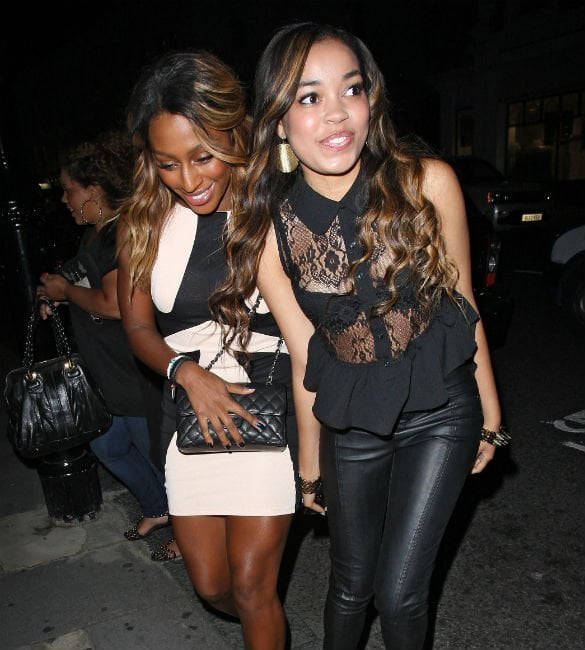 Alexandra Burke and Dionne Bromfield hit the town, August 16 (Photos: WENN)
- Advertisement -