Nina Dobrev might look like butter wouldn't melt but it looks as though her lady-like demeanour certainly isn't something she maintains when she's involved in a competitive game of sports as she proved at the Celebrity Beach Bowl yesterday!
The Vampire Diaries star got so competitive that she even ripped her shirt as she played alongside the likes of Chrissy Teigen, John Legend, Chace Crawford and Ireland Baldwin at the game in New York on Saturday (February 1).
The 25-year-old rocked a high ponytail to perfection as she competed in the flag-football game held inside the world's largest indoor beach, but despite her best efforts Nina's team lost out to the blue team which Enchanted actor James Marsden was on, as well as Thor: The Dark World star Zachary Levi, who scored a touchdown.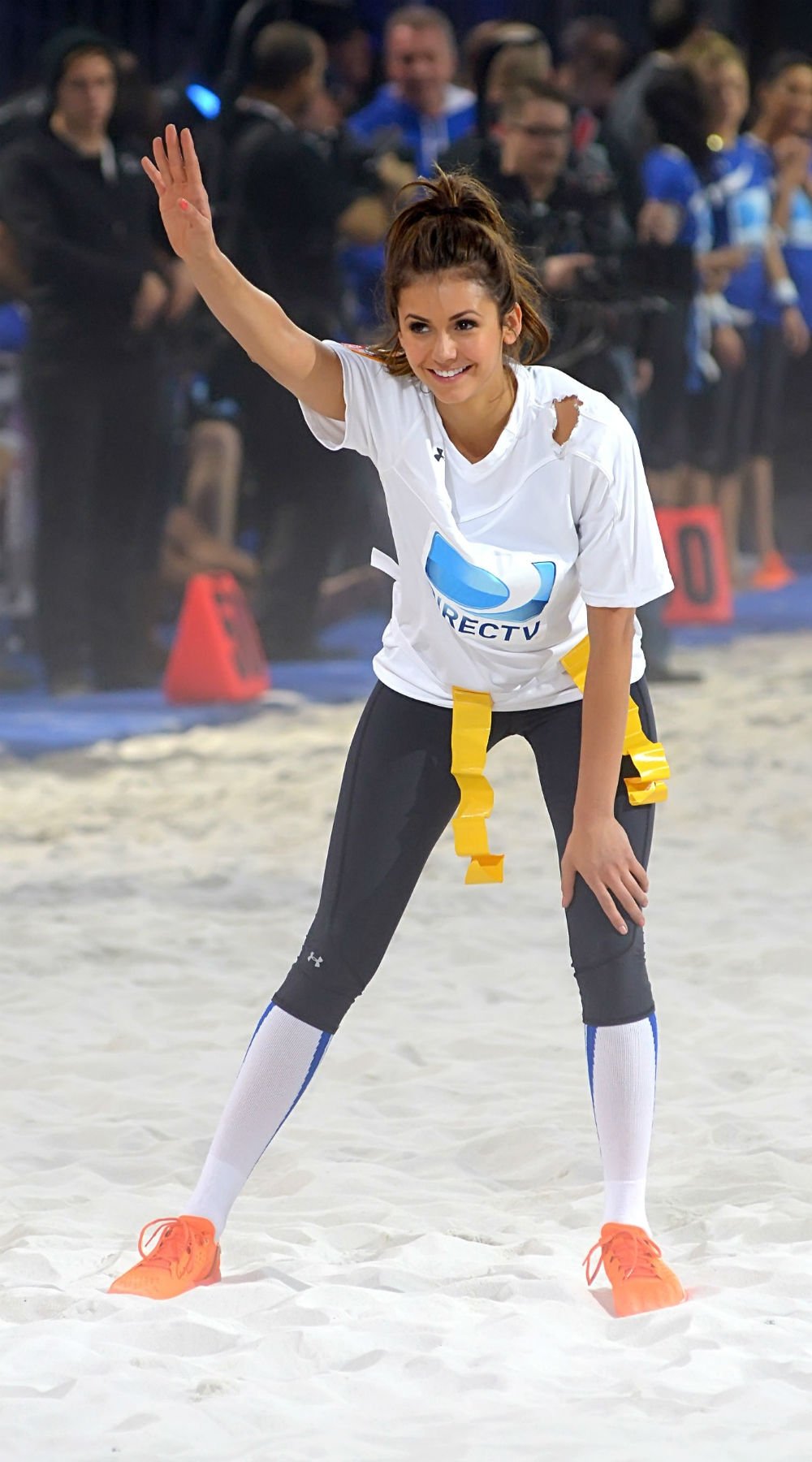 Nina got so involved in the game that she even ripped her shirt! (WENN)
During the game Nina could be seen running after the ball as That Awkward Moment star Michael B. Jordan leapt to catch it.
And it looks like the loss affected the brunette beauty a little bit more than you might have imagined as she was spotted taking a sad face selfie with her team mates E! presenter Alicia Quarles and Extra's Maria Menounos.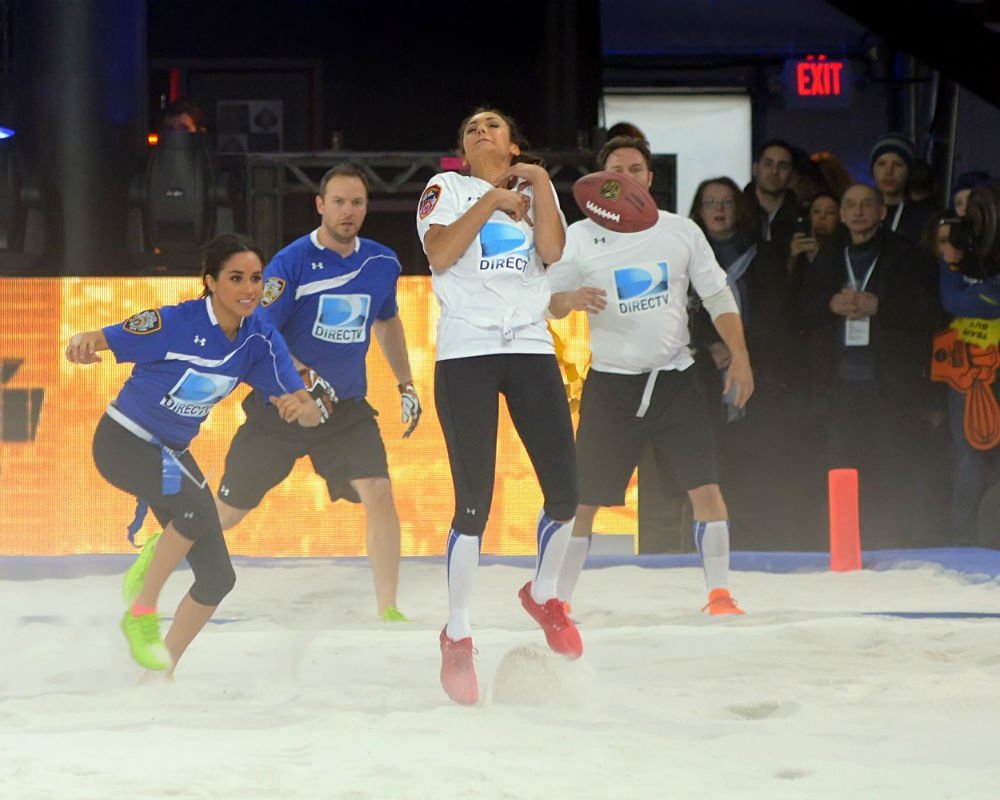 Better luck next time Nina! (WENN)
But it didn't look as though all of Nina's teammates shared her dampened spirit, as Chrissy Teigen was pictured in a passionate embrace with her new hubbie John Legend who was on the opposite team – traitor!
The 28-year-old model and the 35-year-old singer engaged in plenty of PDA like a pair of new lovers, despite their seven year romance.
"Now that John is playing, I plan on making touch football 'extremely touchy football,'" Chrissy gushed to E! Online.