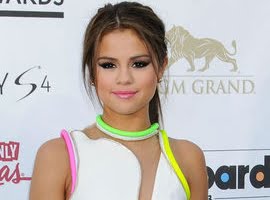 Selena Gomez seems to be just as much of a fan of Nicki Minaj as her ex Justin Bieber is, but not just of her music, but of her world famous behind too.
The 20-year-old actress and singer admitted in a recent interview with Radio 1 DJ Nick Grimshaw that wig-donning hip hop rapper Nicki Minaj's latest raunchy performance at the Billboard Awards 2013 on Sunday night (May 19), that sees the star give Lil Wayne a lap dance on stage, was 'crazy' and commented on the size of her derrière.
When talking about her own peformance at the Billboard Awards, the former Disney actress was modest and dismissed her dancing as hard work in comparison to that of 30-year-old Nicki: "Her a** is very big. She's got that killer swag", she commented on Nick Grimshaw's breakfast show this morning (May 22).
The Spring Breakers actress seems to share a common interest with 'ex-boyfriend' Justin Bieber, as he famously admitted that Nicki Minaj's behind comes top in his polls of the best bums in the industry: "I like butts, I'm attracted to them. Do I have a favourite? Nicki Minaj has got a nice one", the teen star admitted in an interview with Q magazine last year.
Justin also got to get up, close and personal with Nicki's infamous backside as they collaborated on the track, 'Beauty and the Beat'.
It seems Selena isn't the jealous type however, as although her comment about the 'Beez In The Trap' singer doesn't sound particularly complimentary, she backed up her comment by following with Nicki's 'killer swag' that everyone in the industry envies.
She may not feel the need to be the jealous type however as Justin seems to still be very much into Selena. The 'Boyfriend' singer tried his luck with a cheeky kiss after Selena leaned in for a friendly peck backstage at the Billboard Awards.
Looks like Selena's got no competition!
Selena Gomez Shines At BIllboard Awards 2013 In Neon Number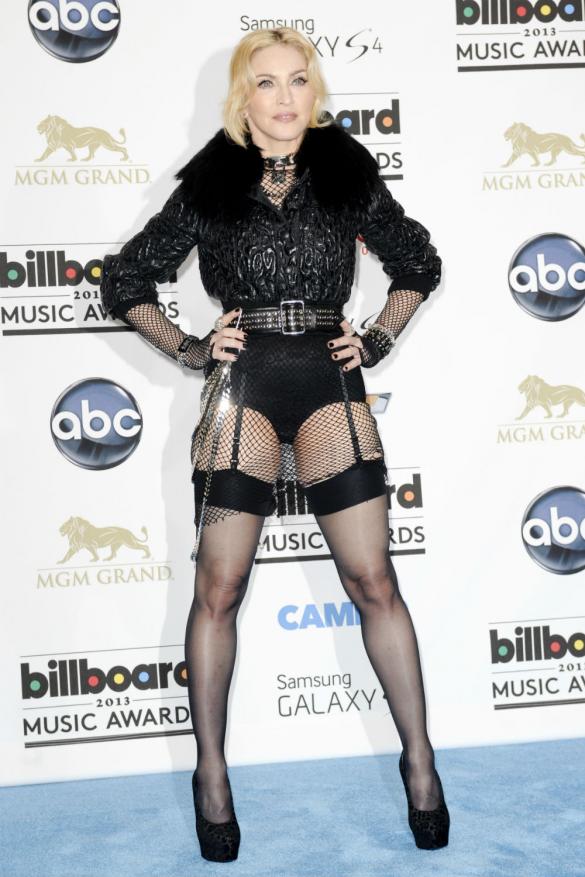 Madonna poses at the 2013 Billboard Music Awards in Las Vegas (WENN)
- Advertisement -