Selena Gomez might be single, but it looks like she's got plenty of admirers to choose from if she did want a boyfriend as One Direction hunk Liam Payne has confessed to having a crush on the Come And Get It singer, cliaming she's "hot" in a new interview.
The 20 year-old singer, who hit the American Music Awards last night with the rest of One Direction, recently spoke to Latina.com while backstage at the US X Factor and it seems told all about his crush on the brunette singer. When asked which Latin star they fancied, Liam immediately replied: "Yeah, Selena Gomez is hot,"
"I'll put that out there, on the table."
Perhaps regretting giving such a quick answer, especially with a girlfriend back in the UK, Liam added: "Shouldn't tell the missus. I'm gonna walk away now."
We doubt Sophia will find out as Liam has previously revealed the pretty brunette, who the hunk knows from his school days, avoids gossip about him.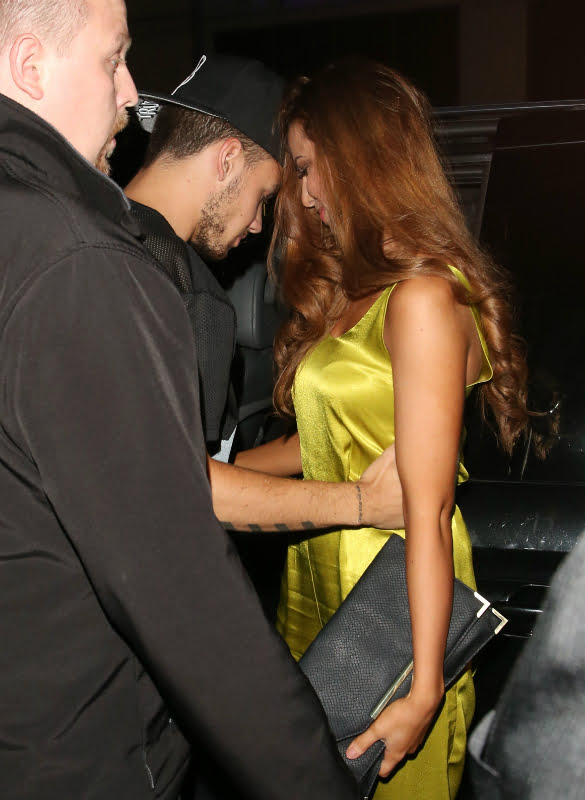 Doting boyfriend: Liam protectively puts his arms around Sophia on night out in September (Splash News)
"I don't really think she looks at it too much to be fair, because, well, I kind of told her not to anyways," the 20-year-old told E! News.
"There's just stuff out there that you just don't want to see."
That's not the only person who might be upset by the revelation, what about Selena's ex Justin Bieber? While the teen couple split last December it's been reported that the Boyfriend babe is still hung up on the brunette beauty and we're sure wouldn't be keen on competition in the shape of buffed up Liam.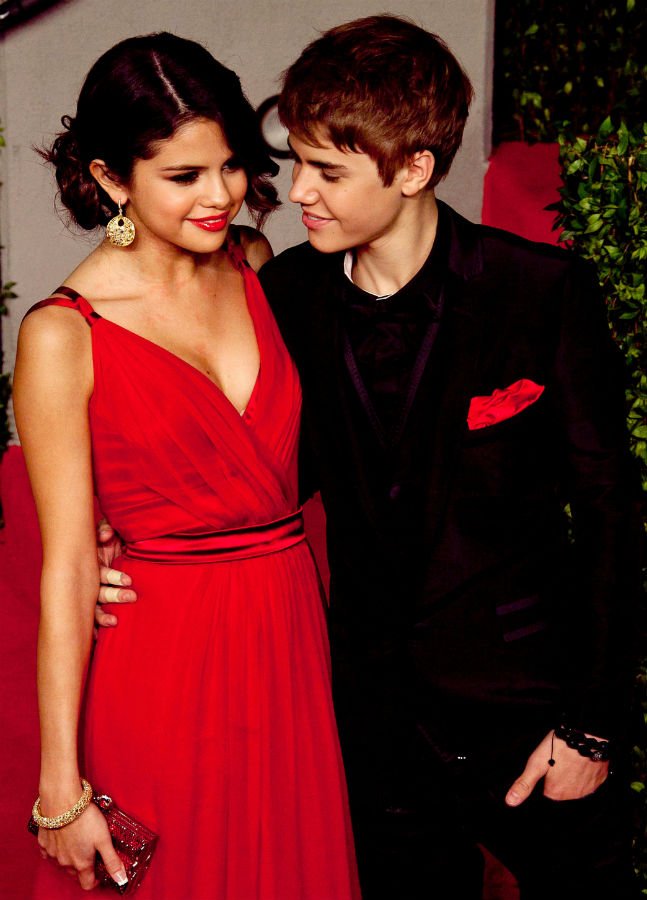 Selena Gomez and Justin Bieber before the couple split (WENN)
But JB shouldn't worry too much as Gomez recently revealed she prefers Liam's mate – Zayn Malik. Speaking to Capital FM in September Sel admitted Zayn was her favourite member because he was "cute".
Well she's going to be disappointed too as Zayn is engaged to yet another popstar Little Mix babe Perrie Edwards!
What a tangled love web young hot hollywood is!
Why wouldn't Selena fancy Liam? Check out his buff body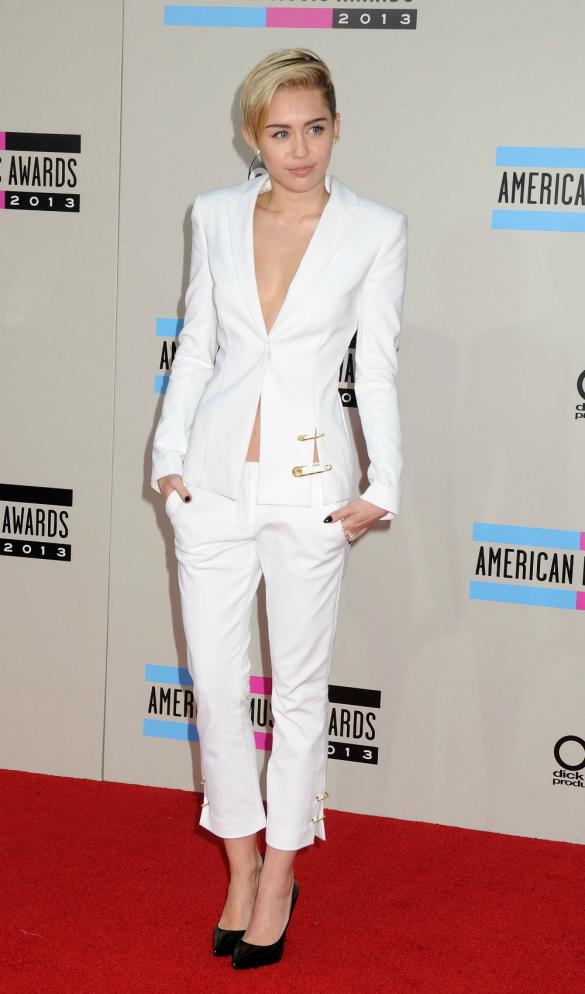 Miley Cyrus gave us all a shock on the AMAs red carpet by covering up in this Versus Versace suit and Saint Laurent shoes (WENN)
- Advertisement -