Mila Kunis has confirmed that she is interested in playing the role of Anastasia Steele in the Fifty Shades of Grey movie after all, despite initially saying no.
The Ted actress has long been a favourite of fans to take the role, with her combination of good looks and naughty sense of humour seen by many as perfect for the role.
Now the star has confirmed that she's "not disinterested" in playing Ana (just face it you're interested Mila). When asked by Mario Lopez on Extra whether she'd want to appear in the 'mummy-porn' movie, she initially said "no", before correcting herself.
Mila Kunis is "not disinterested" in starring in Fifty shades of Grey (Photo: Ai-Wire/WENN)
She's also previously said that she wouldn't mind a spot in the film, telling The Sun: "There are times when you just want to do something fun and different, because you're going to have a good time doing it."
Others to be linked to the role include Lucy Hale, Emma Watson, Shailene Woodley and of course Twilight star Kristen Stewart, while Henry Cavill and Ian Somerhalder are among the favourites to play other red room of pain resident Christian Grey.
PHOTOS: Who should star as Ana in Fifty Shades of Grey?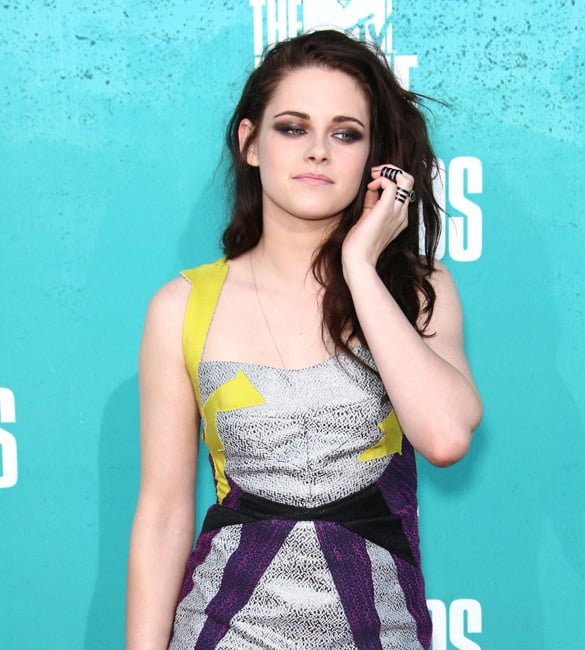 Kristen Stewarts Twilight role stands her in good stead.
- Advertisement -