Leonardo DiCaprio might have broken up with girlfriend, Victoria's Secret Model Erin Heatherton, but he's still got lots of friends who want to party with him as the 'Great Gatsby' star celebrated his 38th birthday with an all night rager in New York on Saturday night. (Nov 10)
The notorious playboy's guest list packed more punch than the Oscars and Grammys put together with Martin Scorsese, Robert De Niro, Beyonce, Jay Z and his 'Wolf of Wall Street' co-star Jonah Hill, Emma Watson and Victoria's Secret beauty Miranda Kerr all joining him at The Darby Downstairs according to the New York Daily News.
DJ Lino Meoli, who was on the decks for the A-list bash told the publication that DiCaprio was the centre of attention and even got on the mic to beat-box to the thrill of his friends. "Things got pretty crazy," he revealed.
"Leo was on the mic beat-boxing to 2 Chainz and had all his buddies up [on] stage."
While he recently split from Victoria's Secret beauty Erin, don't expect Leo to be alone for long as the DJ revealed "the girls were definitely all over him."
But despite the attention, Leo reportedly preferred being with his friends. "He was more with his boys," Meoli added.
"Hanging with the rappers, getting on the mic. I didn't see him with the girls at all."
While another source at the party confirmed: "He really wasn't flirting with anyone. It was a boys affair."
The bash reportedly carried on until the early hours with Leo leaving the club at 5am, to continue partying at Avenue where they finally called it a night at 6.30am.
We wouldn't mind partying with Leo!
Leo's Top 20 Sexiest Girlfriends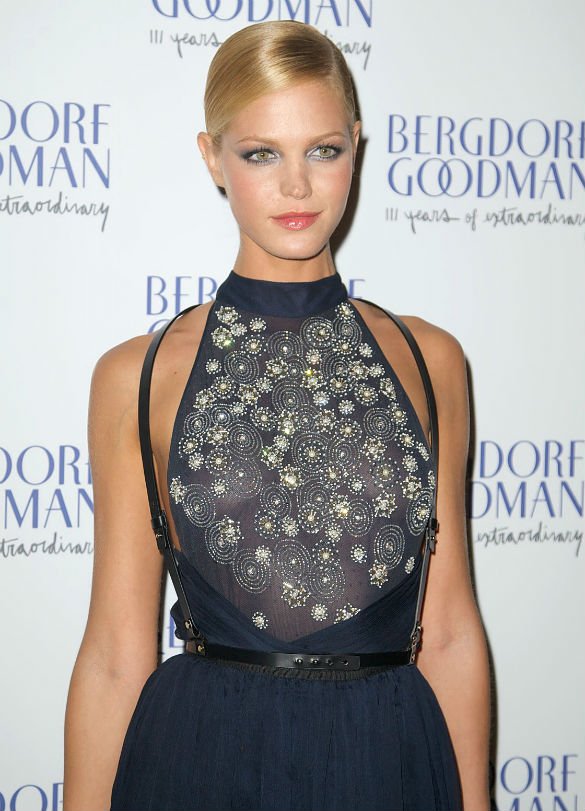 Victoria's Secret Erin Heatherton reportedly split with Leonardo Di Caprio last weekend. The New York Post claims the supermodel wanted things to get more "serious" with the 'Titanic' star, which was (unsurprisingly, looking at his track record with the babes!) not something he wanted to do… November 5 2012 (WENN)