There have been no end of rumours about Kristen Stewart and Robert Pattinson's relationship since the hunk flew to Australia last month to film 'The Rover' but don't fret 'Robsten' fan as an insider, who claims to be close to the brunette star claims there's no way Kristen would ever want to end things with Rob, because they're "soul mates".
Earlier this week HollywoodLife claimed Rob had a fling last summer when their relationship had broken down over Kristen's affair with married director Rupert Sanders, but despite other claims the couple are on the rocks, supposed insiders are now reportedly claiming the couple are in it "for the long run".
An insider reportedly told them: "Even if Rob did fool around with another person, this wouldn't make Kristen want to end things."
"She knows what she did to Rob was wrong and is the last one to judge him for what he may have or have not done. Rob is Kristen's best friend and according to her, he is her soulmate. You don't just break up with someone that easily. She's in this relationship for the long run."
But that doesn't mean it's been easy being away from Rob while he shoots his new movie and according to another close friend, Kristen's keeping busy by hanging out with her family and looking after the dogs her and Rob share.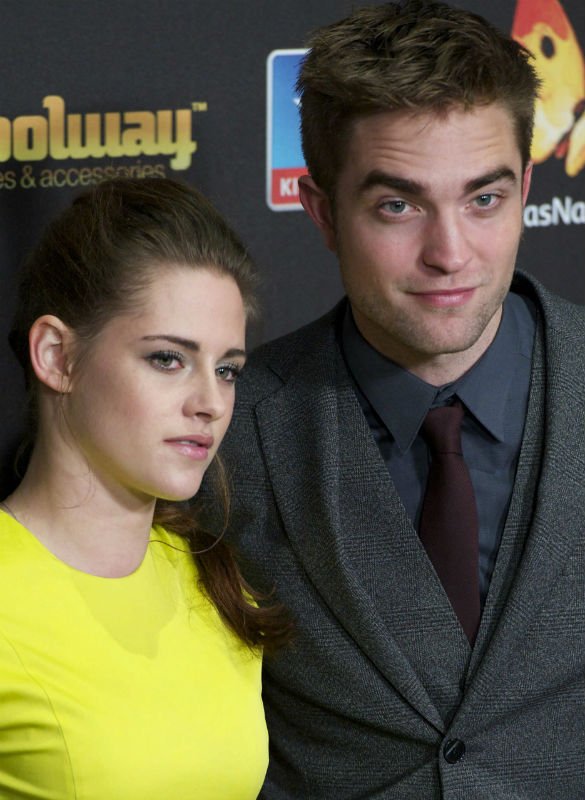 Rob and Kristen: Are they soul mates? (Splash News)
"Kristen has been a homebody and continues to spend most of her time with her dogs" they reportedly told the website, "which make her feel closer to Rob–since they are like their kids, her little brother and her mum."
The 'Twilight' actress, who hasn't been shooting any movies, has reportedly been enjoying cooking at home, with her mum Jules.
The source claimed: "It's therapeutic for her and it's always been something that bonds them together. So I wouldn't be surprised if they baked pies together. Jules is an excellent baker. And Kristen pretty amazing as well."
While it's impossible to know for sure if HollywoodLife, who will no doubt claim they're on the rocks tomorrow, knows about Kristen's cooking habits, we have to admit we like the idea of her baking pies with her mum.