We all know Kristen Stewart is a fan of the older man, who can forget her brief fling with twice her age director Rupert Sanders, but we are surprised to hear two things, one that Robert Pattinson allegedly wax's his chest and two Kristen is begging him to stop to achieve a more "masculine" look.
According to a report in Now magazine, the British hunk, who has been dating the brunette beauty for around three years, likes to keep his chest smooth but K Stew has begged him to stop, so he gets a more manly body.
Rob showed off his chest in the 'Twilight' movies and we have to say it looks pretty good the way it is but Kristen doesn't agree. A source told the magazine she's ordered him to stop so he can grow a chest rug, a request the 26 year-old's friends reportedly think is a bit much.
An insider allegedly told the mag: "Everyone's waiting for him to kick off about her fascination with older men, but he just carries on doing whatever she wants. He's a bit of a chump."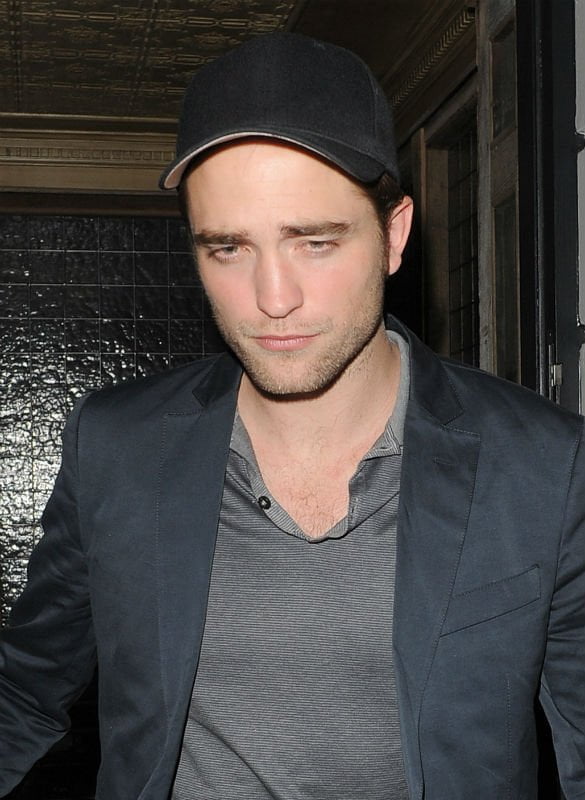 Man enough for you Kristen? Robert Pattinson With Chest Hair *Swoon* (WENN)
We don't know what we find harder to believe, Rob furiously waxing to maintain a smooth chest or Kristen getting angry about it!
Rob admitted in an interview with MTV in 2008 that he was going to have to wax his chest for the role of Edward, but as recent shots of him show he's got quite the chest rug going on now, so either Kristen got her way, or the rumour is slightly misleading.
Despite the claims 'Robsten' still managed to have a good night in Los Angeles on Sunday as they partied at the Soho House Golden Globe afterparty.
Rob had presented at the awards, but walked the red carpet solo. Kristen, in her typical party attire, arrived at the star studded bash around 1am in jeans and trainers.
We're glad they were able to put their 'waxing troubles' behind them for one night at least!