Kris Jenner 'Left Furious' Over Kim Kardashian, Kanye West 'Bound 2' Raunchy Music Video?
Kanye West caused chaos when he unveiled his new video for 'Bound 2' on Ellen DeGeneres last week, with the clip showing him getting saucy with other half Kim Kardashian. However, new reports now claim that Kris Jenner is less than pleased with the pair's collaboration in the vid, with the momager allegedly "left furious".
Kim and Kanye simulate sex in the music video, that sent Twitter into uproar when it was unveiled and Kris has also reportedly been left "appalled" over the Keeping Up With The Kardashians babe's topless on screen antics.
A source told Heat magazine: "Kris went ballistic, telling her daughter this is worse than the 2007 leaked sex tape that Kim made with her ex-boyfriend Ray J, because that was meant to stay private, while this was meant to go public.
"She started crying, saying how ashamed she was to see her daughter being 'forced into something so degrading'. She's saying that Kim's destroyed all of her credibility."
"Kourtney told her she thought the video was disgusting and disrespectful, to the family and all their relatives, but also questioned why Kim did it," the source added.
The entire family are said to be concerned over the damage that Kim's 'Bound 2' appearance could have caused to the Kardashian brand.
"They are considering an intervention," said the source. "They think Kim is really struggling and 'all over the place' since she had baby North.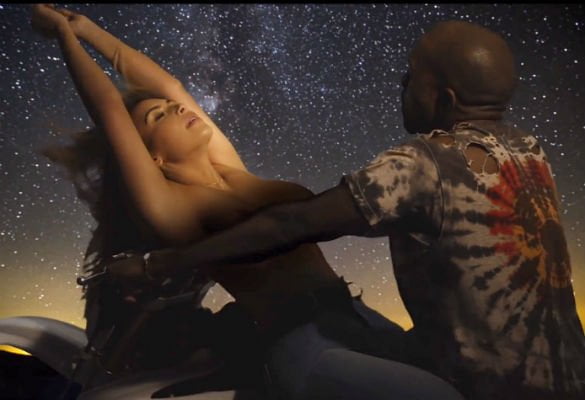 Kim and Kanye caused quite a stir with their racy video (YouTube/WENN)
"Kim has never let herself be this influenced before when it comes to her image and brand.
"So everyone wants to go into family therapy sessions – they sit the person down and tell them they are all worried and have therapy as a group."
A rep has been contacted for further comments.