No need to check your calendars again, it's not April Fools! There is actually a rumour circulating Hollywood that Katy Perry wants to have a baby with her close friend and fellow A-lister Robert Pattinson.
The duo have been pals for a couple of years, but parents to be? We very much doubt it. Katy actually claimed last year she wasn't ready to become a mamma and after splitting from beau John Mayer a few weeks ago we doubt the newly single star is getting ready to jump straight into a serious relationship with a friend an actually have a child. So where did the rumours start?
A source allegedly told RadarOnline: "Katy wants kids as soon as possible. She's not talking about new boyfriends so much as finding a guy who can get her pregnant without expecting marriage."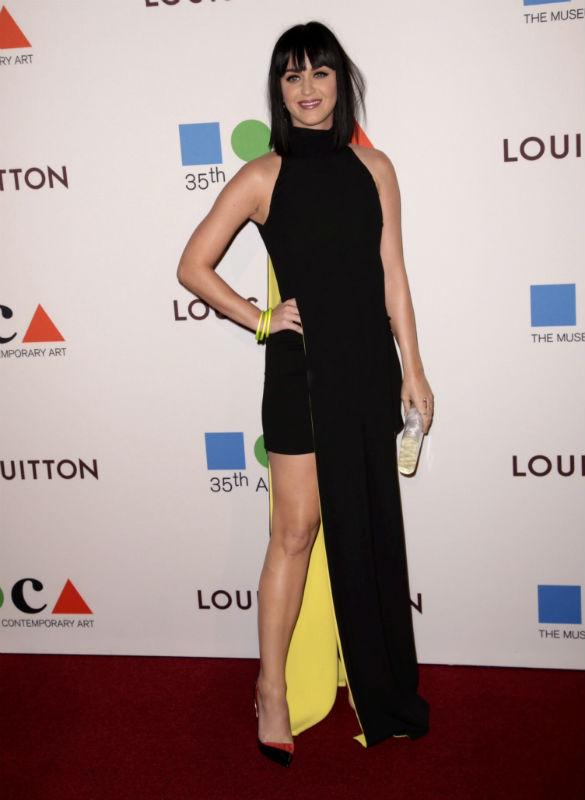 Katy apparently wants a baby? (WENN)
"If she goes through with this, it will be as much a publicity stunt as anything else in her career. As she admits to her friends all the time, she is addicted to attention!"
Hollywood News Daily then threw in the R-Patz link claiming he would be the most likely candidate for the job – why because he's famous?
Needless to say the baby story is a bit far-fetched based on the fact she's about to embark on a world tour has previously insisted she's not ready for kids and also that she doesn't fancy Rob.
But hey, stranger things have happened in Hollywood and KP did marry Russell Brand!
- Advertisement -