Kate Middleton, the Duchess of Cambridge has been spotted spending quality time with mum Carole Middleton, in London as they stock up on goodies at a luxury baby boutique in South Kensington.
According to a new report the mum to be, who is due to give birth in July, joined her soon to be grandmother Carole, at the Blue Almonds store yesterday with the casually dressed royal reportedly looking "happy and enthusiastic" as she browsed the shop, according to an eye-witness, which includes bespoke interior designs, clothing and accessories perfect for a new arrival.
With her hair in "an updo" the Duchess chose a comfortable outfit for the trip, with the witness claiming: "she was very casual, she seemed to be a wearing navy blue dress".
Boutique owner Izabela Minkiewicz confirmed they'd had a royal visitor, she told MarieClaire.co.uk: "We had the honour of the Duchess of Cambridge visiting our shop on Walton Street."
With two homes to furnish, her and William are moving into newly renovated apartments at Kensington Palace as well as Amner Hall on the Queen's Sandringham estate, it's not the first time Kate's been spotted browsing homeware stores. Last week she was spotted browsing for antiques in Norfolk.
The Duchess stopped by Mews Antique Emporium, specialising in furniture, books and collectables, in Holt last week, which is just a half an hour drive from the Grade II listed building where she and William will make their home.
"The Duchess looked radiant and well," a spokesperson for the shop told the MailOnline, "she was happy to mingle with other customers and security was very low key."
However it seems Kate at least went home empty handed: "No purchases were made by the Duchess, although some were made by her friends."
It seems the trip with mum Carole was a special one for the nursery where her first child will be sleeping. According to insiders, the royal couple are excitedly decorating the nursery and are sparing no expense in making sure their little bundle of joy is comfortable.
Not Long Now: Six month pregnant Kate shows off bump in Scotland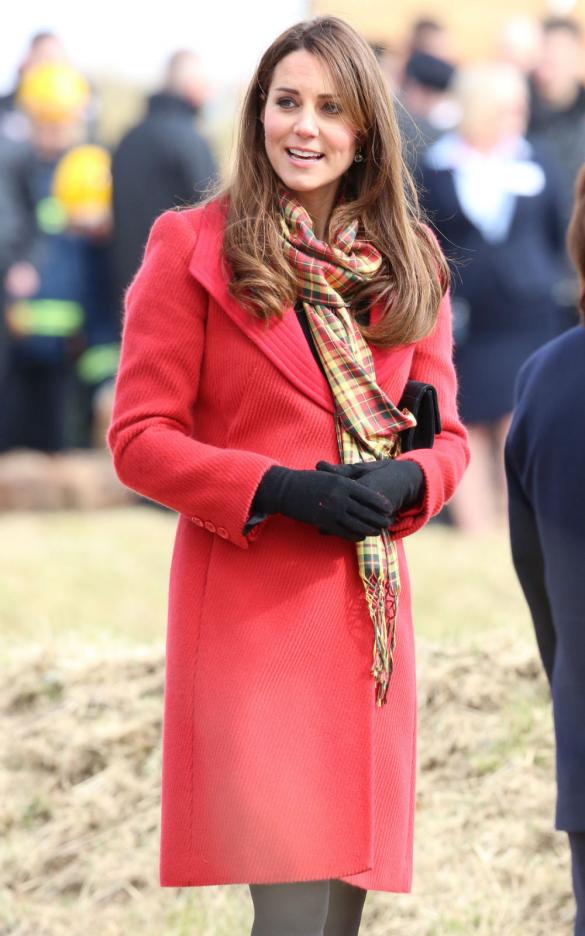 Kate Middleton, the Duchess of Cambridge arrives at Dumfries House with
Prince
William and Prince Charles (WENN)