Jennie Bond has spoken about the challenges that Prince William and Kate Middleton will face when they welcome their Royal baby into the world.
The former BBC royal correspondent explained that life as an heir to the throne will provide a "double edged sword" to the Duke and Duchess of Cambridge's child, who will experience life in a "golden fishbowl" as they wait their "big destiny" to become heir to the throne.
And Jennie believes that, although Kate had a normal upbringing, the royal baby won't have the same experience: "It's unlikely", the former I'm A Celebrity contestant mused to The Express. "But that's the price you pay for privilege".
However, although Kate is undoubtedly used to the media following that being married to a Prince creates, Jennie confesses that she thinks the Duchess is still learning how to adjust to the constant media attention.
"Kate is learning to her cost that she's got to be super cautious [and] even when you think you're alone there'll be a prying lens", Jennie insisted to Digital Spy, referring to topless photos of Kate that were taken by a photographer as she holidayed privately.
But like the rest of us, Jennie is overjoyed for the Royal couple.
"I hope it's a girl", she admitted. "It would be a fantastic little bit of history – it's not just a baby this is a key moment in the future of our monarchy".
Kate Middleton Keeps Her Baby Bump Hidden On Promotional Visit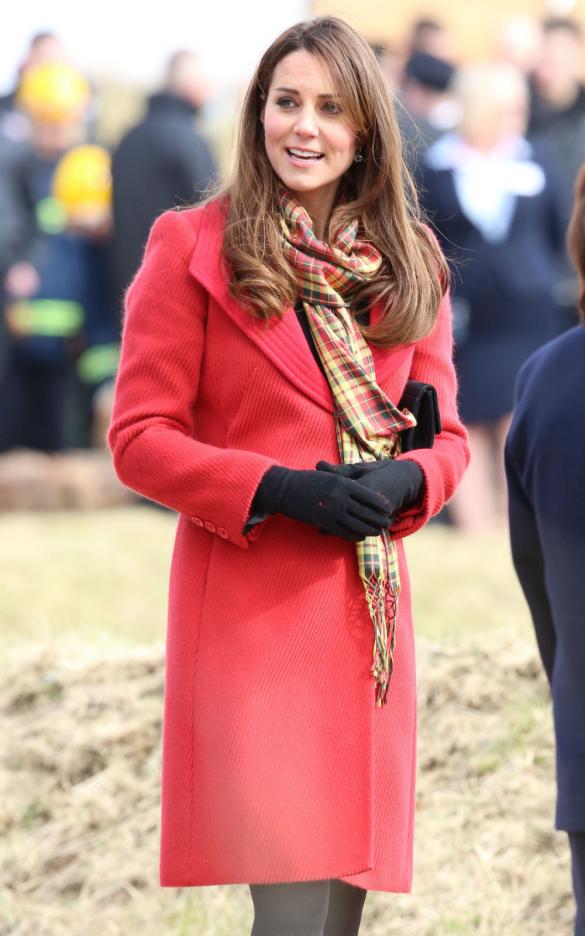 Kate Middleton, the Duchess of Cambridge arrives at Dumfries House with Prince William and Prince Charles (WENN)
- Advertisement -