Kanye West threw somewhat of a tantrum during his concert in Florida last night with reports that the 'Blood on the Leaves' rapper stormed off stage when problems arose with the sound and lighting not long after the show had started and proceeded to launch into yet another rant in which he reportedly compared himself to Nelson Mandela.
The 36-year-old hip-hop star brought his 'Yeezus' tour to Tampa Bay Times Forum yesterday evening but it didn't go off without a hitch as the rapper is said to have temporarily stopped the show just minutes in after growing infuriated with some technical issues.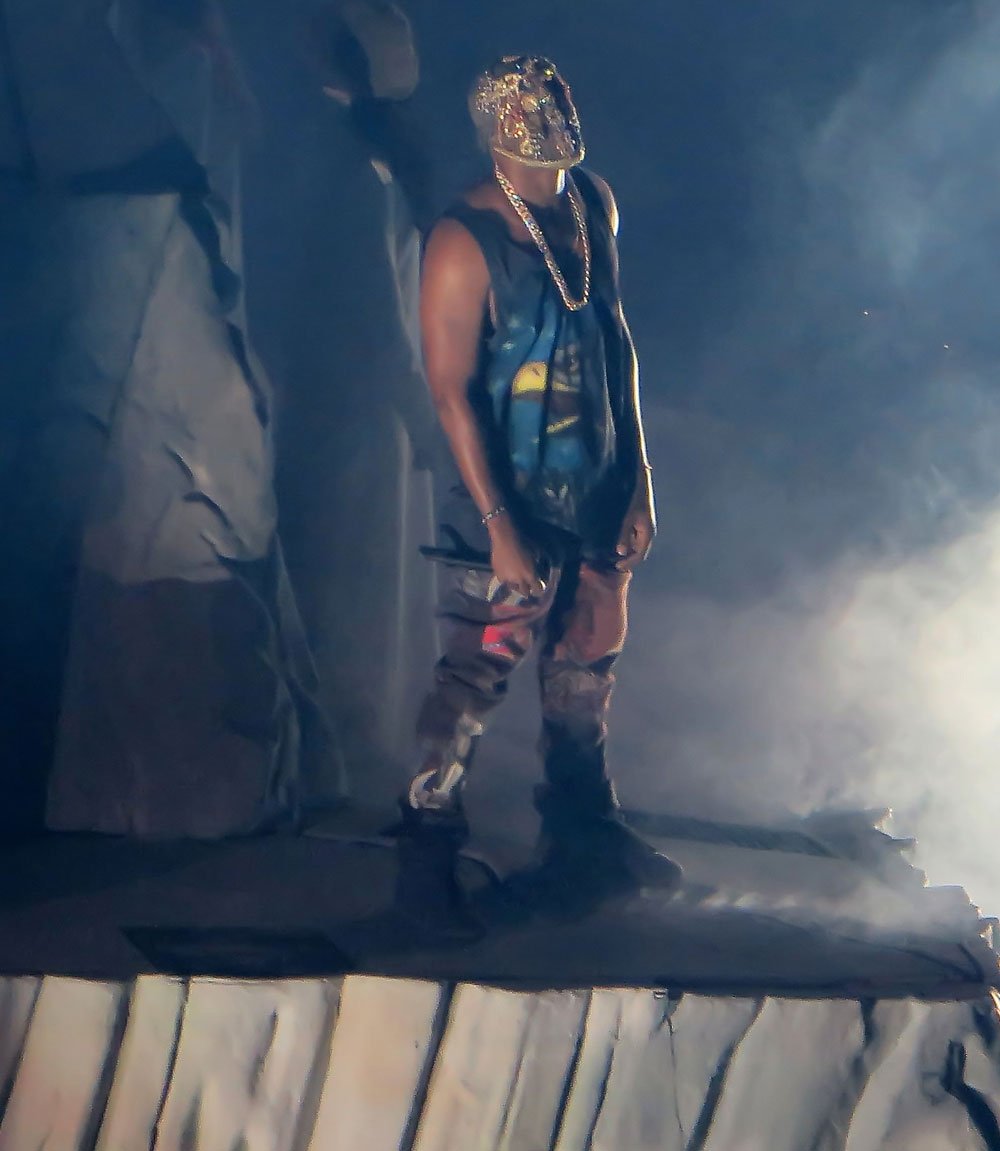 Kanye West on tour at NY's Madison Square Garden (Maria Fitzsimons/WENN.com)
According to the Tampa Tribune, Kanye blasted "Laura" for not giving him a "deep voice," and demanded that the wrong lighting be turned off "now" while performing only the third song before launching a reported expletive-filled rant at his crew. After a short delay, Kanye is said to have returned to the stage, resuming the show with 'Yeezus' track 'Send It Up' for the 7,000-strong audience.
As is now expected of his concerts, Kanye is said to have later launched into a rant at his "haters" in which he compared himself to some of the world's greatest thinkers including Steve Jobs, Nelson Mandela and Thomas Edison.
After the name-dropping, Kanye told the audience: "How many people you know that you talk to on a day-to-day basis that made a … mountain open up in Tampa tonight. So all the other [things] I'm talking about, is it crazy or is it possible?"
Kanye's recent rants include declaring fiancee Kim Kardashian the new Marilyn Monroe, declaring daughter North is on the same level as royalty and baby Prince George in addition to hitting out at the high fashion world and corporations such as Nike and Louis Vuitton for not supporting his fashion projects.