Justin Bieber's antics get more shocking by the day with motorists in East London describing his behaviour as "peculiar" when he allegedly began hopping between cars on a busy road after his concert at the O2 Arena yesterday.
The 'Beauty and a Beat' singer performed his second night at the O2 on Tuesday, arriving on stage two minutes early after angering his young fans and their parents the night before when he kicked off the show two hours late.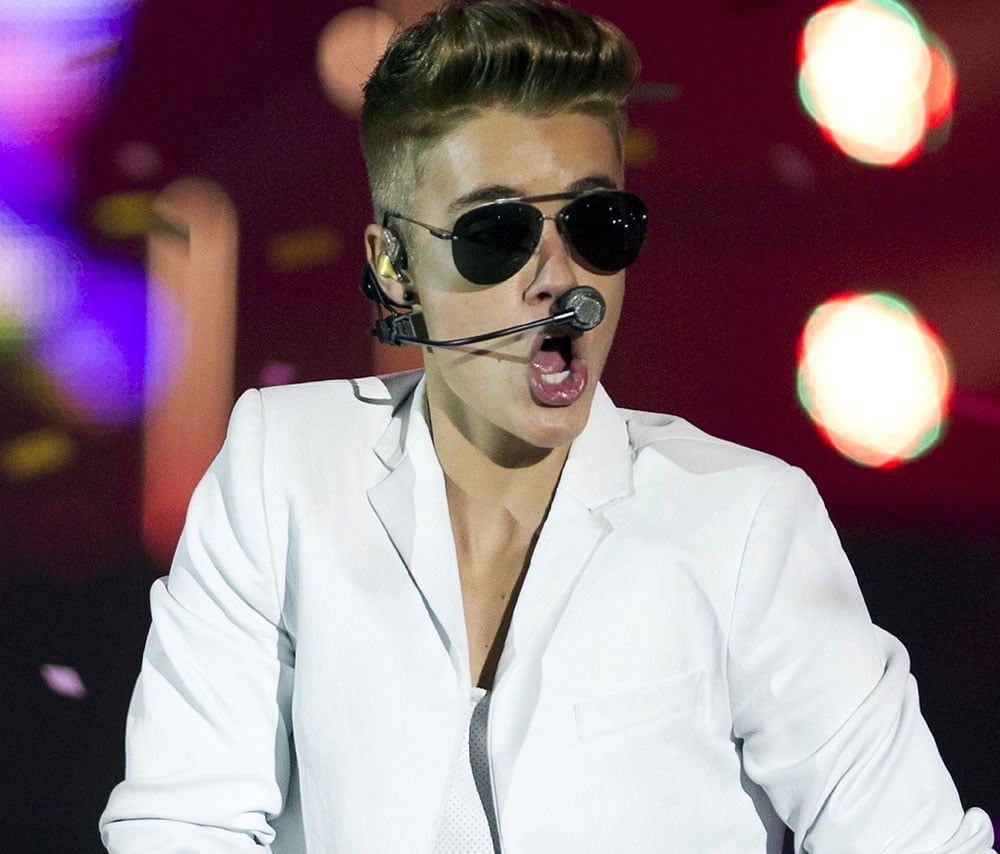 Justin Bieber was reportedly acting "peculiar" in East London last night (WENN)
It seems Biebs was still pumped up with adrenaline following last night's concert, as eyewitnesses on the Highway in Wapping, East London, say he was acting "peculiar" hopping between cars.
One driver told the Daily Mirror: "He was acting really peculiarly, car-hopping around a procession of black Bentleys, surrounded by motorbikes, all sporting Canadian flags while traffic was at a standstill. It was all a bit odd."
Meanwhile, an industry insider reveals those around Justin are extremely concerned about his erratic behaviour. "There have been mutterings behind closed doors that Justin's attitude needs to be seriously addressed," the music executive told the newspaper.
"He is one of the planet's biggest stars and has been surrounded by 'yes' men for most of his teenage life. As a result, he seems to feel he can go around unchecked without fear of the consequences."
The source adds: "He is still a massive earner for the company but this doesn't mean he can treat people with disregard."
Following the outrage over his lateness at the O2 on Monday, Justin issued an apology to fans via Twitter, blaming "technical issues."
"Waking up to a crazy day. Day 2. 02. #London #BELIEVEtour. since i have been here it hasnt been easy with the press at times but I have loved it. so let me say this…," Justin's lengthy apology began.
"Last night i was scheduled after 3 opening acts to go on stage at 935 not 830 but because of some technical issues i got on at 10:10..so. i was 40 min late to stage. there is no excuse for that and I apologize for anyone we upset. However it was great show and Im proud of that."
- Advertisement -