Jacqueline Bisset's acceptance speech was probably the most memorable during the Golden Globes last night, and not in a good way.
Indeed, viewers turned to Twitter in their hordes to react to her awkward, rambling speech.
The British actress picked up the award for Best Supporting Actress for Miniseries or TV movie for Dancing on the Edge and left audience and viewers astounded by her bizarre antics.
First of all, she was sat miles away from the stage so people had to wait until she even made it to the microphone.
Then she didn't know what to say, she swore, gave some random, incoherent advice before  finally taking the hint that the music meant she should wrap up her speech.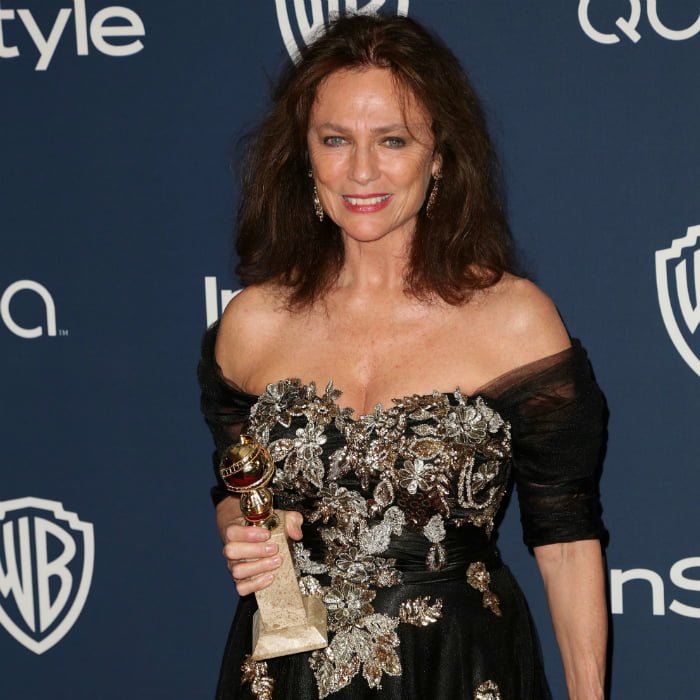 Jacqueline's bizarre speech left viewers astounded (WENN)
Most people on Twitter joked about her length of her speech, these are some good 'uns:
"Jacqueline Bisset is in front of me accepting her coffee at Starbucks. I've been standing here an hour and a half now," one viewer commented.
Another tweeted: "Jacqueline Bisset was also nominated for a Longest Walk to the Stage Ever Golden Globe."
Of course, actor Zach Braff jumped onboard by joking: "Jacqueline Bisset is still giving her speech to the buffet."
Then came the tweets about what the heck she was talking about.
"The only person who understood Jacqueline Bisset's #GoldenGlobe acceptance speech was Dennis Rodman," read one.
Even comedienne Ellen DeGeneres got in on the action, writing: "I helped write Jacqueline Bisset's speech. Did you like it?"
Bisset was quizzed about her speech following the ceremony and this is what she had to say on the matter: "Sorry it took so long. I was in a daze," Bisset said according to TV Line.
"I was certainly surprised (to win), and I was completely out of it (just beforehand), thinking, 'Where is my dinner?' I still hadn't gotten the dinner I was expecting."
- Advertisement -