Taylor Swift might have only just broke up with 18 year-old Conor Kennedy but according to sources she is already getting close to a new man, fellow musician and collaborator Ed Sheeran.
The pair have already written music together penning duet 'Everything Has Changed' for Taylor's new album and after announcing that the 'Lego House' singer will be joining Taylor on her 45-date tour of North America next year, insiders have reportedly told The Mirror the pair might be more than just friends and are getting "increasingly close".
The track they wrote together, according to Taylor is "about falling in love and describes the feeling of when you first meet someone".
They have both spent the last few months gushing about each other, with Taylor saying: "For me Ed is my absolute favourite (British artist)."
While the 'Drunk' singer told the Australian Hearld Sun: "As a person, Taylor's such a sweetheart," he said.
"[She's] the perfect example of what musicians should be and how they should work and react. She just loves music and she's not in it for anything else."
The claim comes after Ed spent three hours getting the name of Taylor's new album tattooed on his arm.
He took to Twitter to confirm his announce he would be on her tour yesterday: "Happy to announce that I am special guest on @taylorswift13's tour of North America next year… gonna be bonks."
If Ed is dating Taylor he'll join a long list of ex boyfriends including John Mayer, Jake Gyllenhaal and Joe Jonas.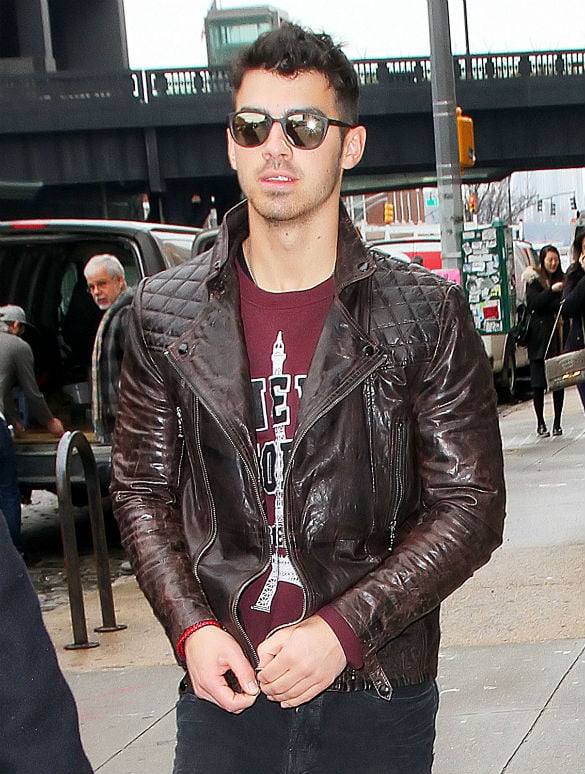 Joe Jonas apparently broke up with
Taylor Swift
over the phone (oh no he DIDNT!) and she quickly penned Forever & Always about him. And Last Kiss. And Better than Revenge. Nothing says "Im over you" like THREE songs, eh? October 25 2012 (Splash News)