The Vampire Diaries star Ian Somerhalder appears to be one actor who is keen to toot the trumpet of others over his own after he agreed with a fan that his co-star Paul Wesley is "better" than him.
Having quoted a fellow Twitter user's post which read: "Paul is better than you", Ian who plays the role of Damon Salvatore on the hit show, responded with: "I'm sure he is :)".
However, one fan didn't appear to agree as they added: "no Ian, you both are amazing!"
Despite the fan's comments, Ian and Paul, who plays the role of Stefan, have formed a close bond on the set of the hit CW Network supernatural show.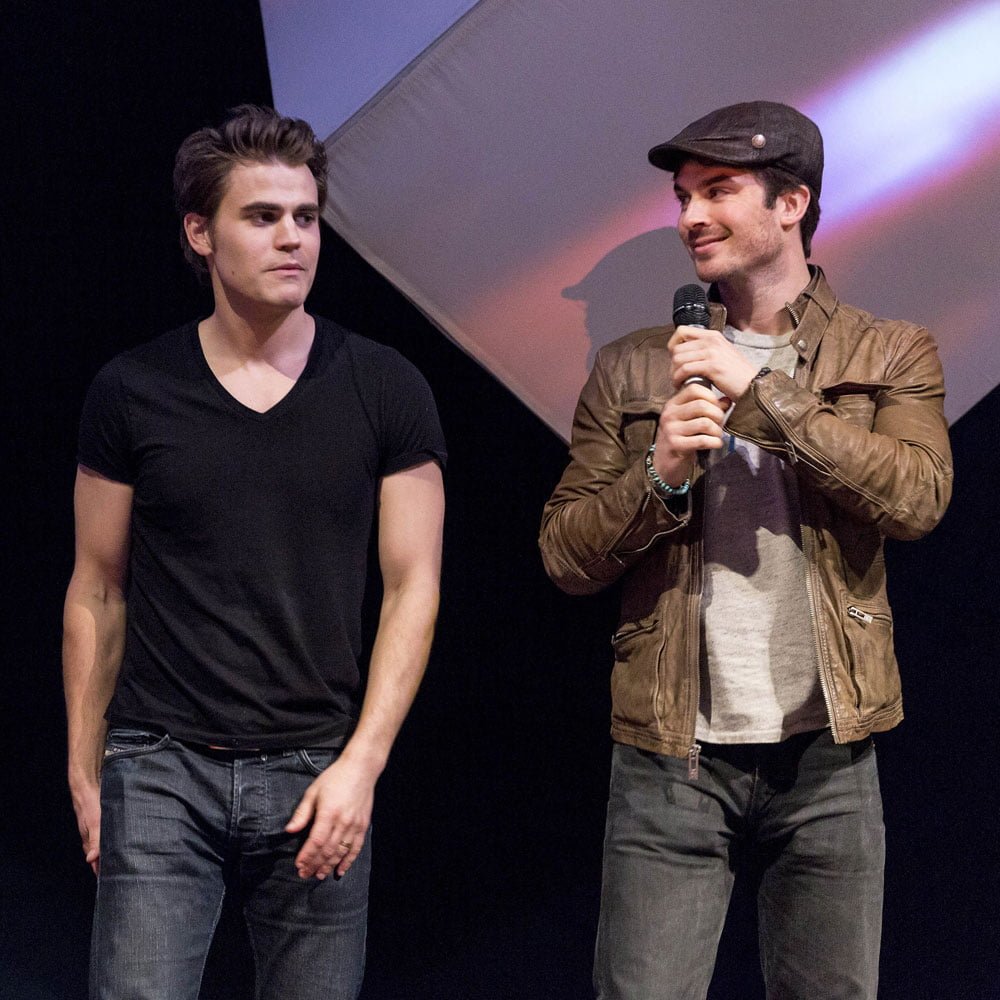 Paul and Ian are friends on The Vampire Diaries (WENN)
Earlier this year, Ian joked that he and Paul had been "caught out" after being pictured jokingly holding hands.
Having posted a picture that appeared to be on the back of a phone case showing him holding Paul's hand, the actor tweeted the caption: "Paulwesley it's official-they've caught us.Time to tell your wife."
The actor who split up with fellow TVD star Nina Dobrev earlier this year, took to his social networking page to give a shout out of gratitude to a fan who sent him an iphone cover with the picture of himself and Paul holding hands with added words: "Bro's Before H**'s".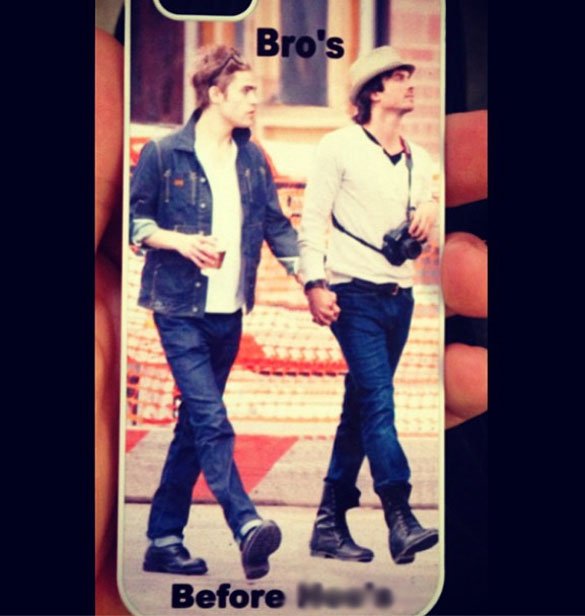 The actor thanked the fan who made this for "outing" the duo (Ian Somerhalder / Instagram / Twitter)
But whilst all may be well and good between Ian and Paul in real life, the same can't be said in TVD with the return of Stefan and his feelings for Nina's character Elena who is in a relationship with Damon.
Hinting that Damon and Elena's romance might not last long, Ian who recently appeared on Live With Kelly and Michael! in the US, spoke about what the future holds for Damon and Elena. He said:
"You can't be too happy in Mystic Falls. He got the girl, finally. It's cute, man. You've got this guy who's a maniacal killer, with the same look on his face whether he's saving a kitten from a tree or ripping your face off, and he's in love.
"It's cute. … And it's not going to last, probably."
- Advertisement -