She might be one of the cutest stars in pop, but Ariana Grande has admitted that beneath her sickly sweet surface she's actually quite a "sardonic" person, and grew up obsessing over horror movies and murderers!
Yeap, you might think that if you were to scratch the surface of the 21-year-old you'd just end up with glitter in your fingernails, but that couldn't be further from the truth according to Ariana, who reckons she's actually quite weird!
Speaking about her childhood, she said: "I think people see me as a little cutesy thing, but I'm literally the most sardonic person you've ever met. For my fifth birthday party we had a Jaws theme and all my friends left crying."
The star even described herself as a "very weird little girl" who was obsessed with things that were "dark and derranged", revealing: "I always wanted to have skeleton face paint on or be wearing a Freddy Krueger mask, and I would carry a hockey stick around. I was like a mini-Helena Bonham Carter."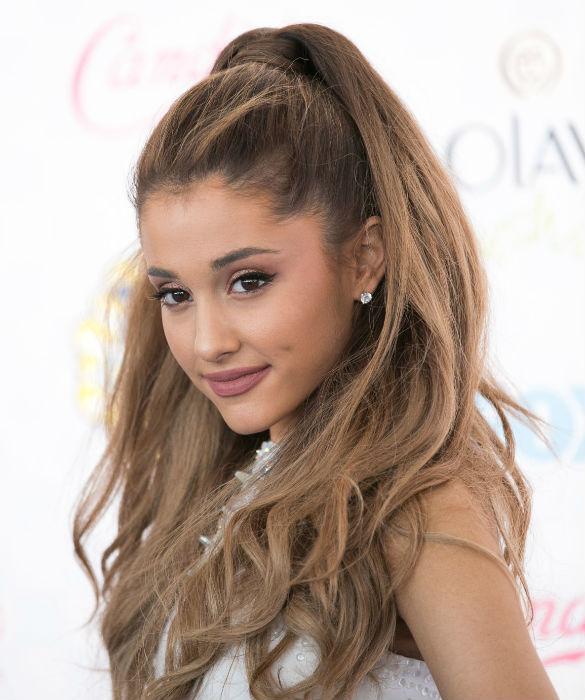 Don't be fooled by that adorable face of hers, Ariana is actually EVIL! (WENN)
And don't think that Ariana has changed her ways much because while she might look like she's all shift dresses, pink lipstick and ponytails now, she's simply just toned it down a little!
She added, "I mean, I still am that way. But when I was little it was more concerning. There was a stage, when I was 3 or 4, where my mum thought I might grow up to be a serial killer."
The revelation all comes as part of Grande's recent interview with Billboard magazine, which sees the Problem hitmaker grace the cover donning her signature sixties-esque style.
Rocking a super monochromatic look with black and white winged eyeliner, red lips, a black and white polka dot dress, oh and a black and white helmet (as you do) the star gives a candid interview which sees her also talk about her parents divorce, her brother Frankie's love of the spotlight, oh, and she might even mention her new album, My Everything, which we suggest buying because it sounds like this crazy songstress is one you don't want to mess with!
- Advertisement -