The Armed Forces have come out in support of Prince Harry by posting nude pictures on a Facebook group after top brass in the military were said to be discussing how to deal with the highly embarrassing naked photos of the prince partying in Las Vegas.
Rumours that the prince, who indulged in a game of strip billiards with a group of naked women in his luxury hotel room in Las Vegas last weekend was to be disciplined after snaps of the night were leaked, promoted his fellow soldiers to strip off to show solidarity with over 12,000 people joining the 'Support Prince Harry with a naked salute!' group.
Hundreds of pictures have been posted on the page, with both men and women striking a pose for the prince. While Harry cupped his "crown jewels" in the Vegas snaps, most have been using strategically placed pieces from their army uniforms to cover their modesty.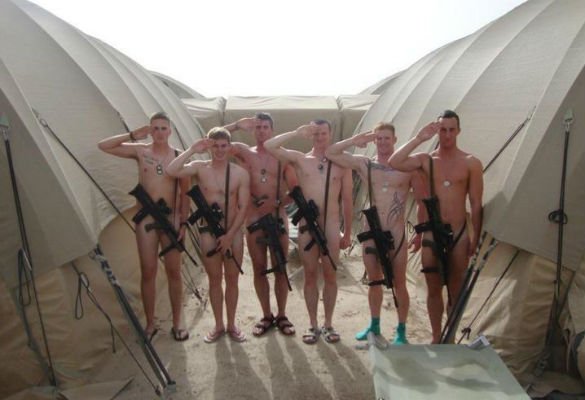 'Salute Naked Prince Harry'  (Facebook)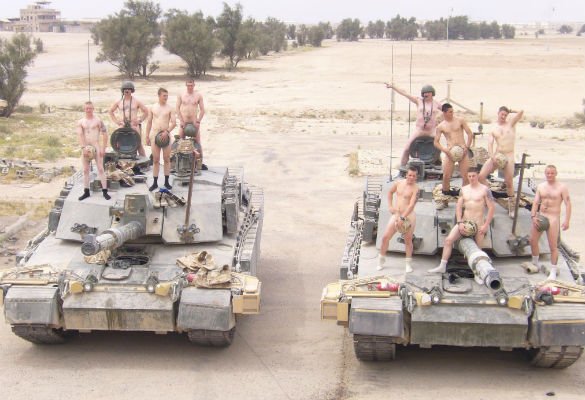 Salute Naked Prince Harry (Facebook)
The trend has caught on now with members of the public also adding their nude snaps in support of the fun loving prince.
With the Armed Forces clearly supporting their fellow soldier, Harry's boss Army General Sir Peter Wall is said to be deciding whether action should be taken over the Prince's behaviour.
According to The Sun, "tough disciplinarian" General Wall is expected to write to Harry's commanding officer over the incident and the 27 year-old will probably be required to attend a "formal interview" when he returns to his base at Wattisham, Suffolk
. "It will not be a friendly interview – a bit like the headmaster telling off someone in the lower sixth," a source told the paper. "There won't be any shouting and ranting, but Harry will be reminded that he has overstepped the mark.
Despite his position the Prince will still be answerable for his behaviour in Las Vegas. The source explained: "It doesn't matter that the incident took place on leave, behind closed doors. It would be the same for any officer.
"Harry will be reminded that he is the holder of the Queen's Commission and with that comes a certain responsibility, which also extends into private life.
"Officers are expected to set a certain standard, and under Queen's Regulations, they can be disciplined for behaviour which brings discredit on the Army.
They added: "Some may see Harry's behaviour as letting off a bit of steam – others in the Army will not."
Will you be stripping off to support the Prince or does he deserve a royal ticking off for his scandalous behaviour!
- Advertisement -