Katy Perry says she and Rihanna have been discussing doing a musical collaboration "for years" and she's hoping they'll "get around to it" soon.
The 29-year-old Unconditionally singer has been good friends with Rihanna for quite some time and Katy says they are eager to work together.
But the stars won't release a duet until they are both sure the song is a masterpiece.
"We've actually been talking about it for years, so we can't let anyone down," Katy said while guest hosting the American Top 40 this weekend on Los Angeles radio station 102.7 KIIS FM.
"We have to do the best song ever. Beyond that, I think we'll definitely get around to it and when it happens, you are going to know."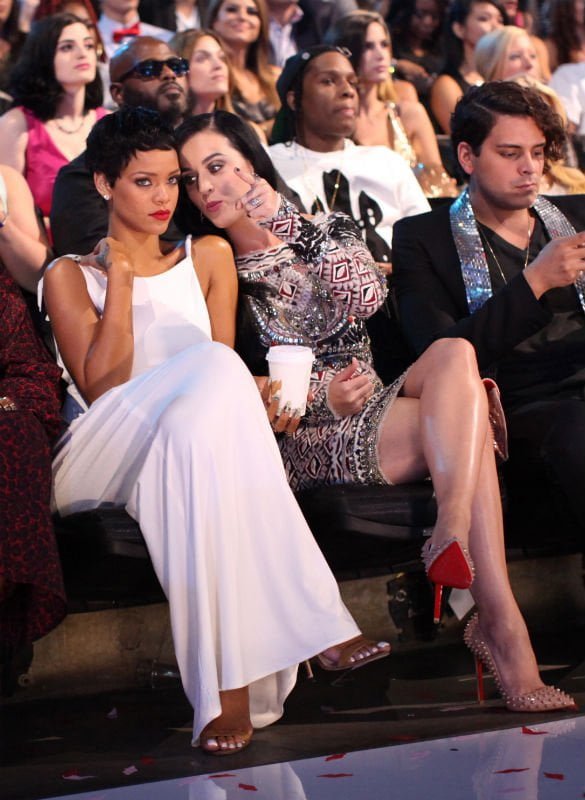 Katy Perry says she and Rihanna have been discussing duet for years (WENN)
Katy is looking forward to her Christmas holidays, but she won't be making any New Year's Resolutions.
The star is convinced that these new year commitments are bogus, as they normally result in absolute failure.
"If I need to change something, I feel like I just change it," the songstress explained.
"Like, I just make the change that day. It doesn't have to be the pressure of January 1 because it feels like you're setting yourself up. But you know, you do you and I'll do me!"
Katy is feeling a lot of love from her musician peers at this time off the heels of her duet release Who You Love, which she wrote and recorded with boyfriend John Mayer.
When asked by a caller whether she listened to Selena Gomez's rendition of her song Roar, Katy responded with appreciation.
"I had heard she covered it and I was very flattered," she gushed. "I like her a lot. We send each other nice text messages."
- Advertisement -