Prince William and Taylor Swift got on so well at a recent charity event that they ended up blasting out a rendition of Livin' On A Prayer together. And according to reports William was so taken with Taylor that he's asked her if she's available to meet his wife, Kate Middleton, the Duchess of Cambridge, as a birthday gift.

Kate turns 32 on January 9 so William hasn't got long to organise something special for his wife of two and a half years, but according to insiders he has the perfect plan to wow the Duchess.
Prince William met US chart-topper Taylor at a do he hosted at Kensington Palace last month for homeless charity Centrepoint, of which he is patron. Taylor, who celebrates her own birthday today, performed at the bash, with Wills soon getting on stage to belt out a Bon Jovi hit with the singer and Jon Bon himself.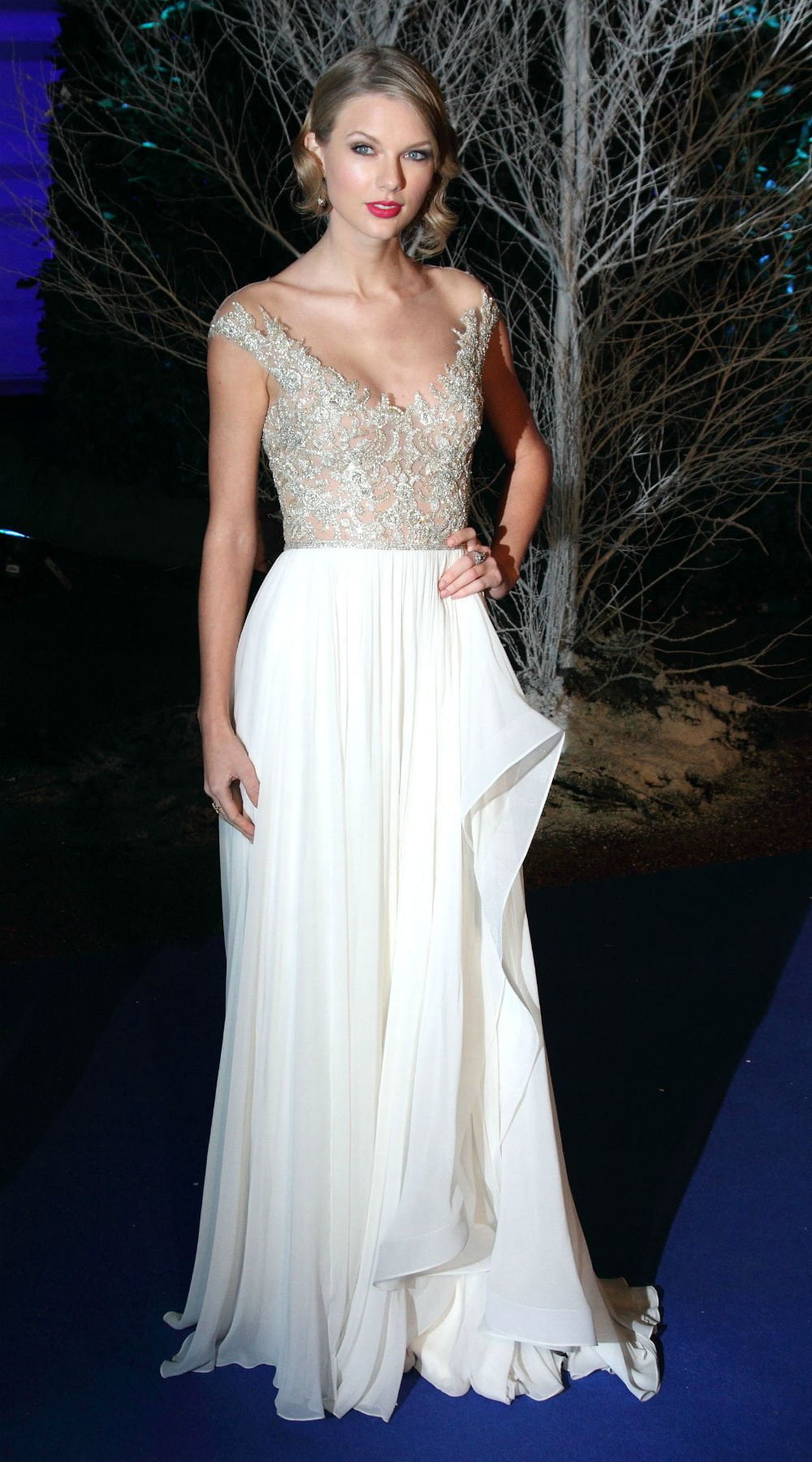 Taylor Swift met Prince William at his charity gala last month (WENN)
It sounds like William had a great time with Taylor and now wants to invite her back for another meeting, especially as Kate wasn't at the Centrepoint gala.
"William's been trying to get Kate's surprise sorted for 9 January when she turns 32," a source has told Closer Magazine. "When he met Taylor Swift recently he asked her if there's any likelihood she's in the UK for the New Year, or just after, because he knows Kate's a fan and she's love to meet the singer."
It remains to be seen if Kate will get the gift of Taylor for her big day, but in the meantime the royal couple have their first Christmas as parents to baby George to look forward to.
What will Prince William be getting Kate for her birthday? (WENN)
"Like any new family, they're looking forward to having some alone time, but they also want to catch up with friends," the insider added of the couple's festive plans and by "friends", the insider speculates there could be some famous faces dropping by the Cambridges' house.
"There's talk of meeting with the Beckhams. William and David have been in touch since they worked on the Olympic bid together and they're going to be in London for part of the time, so there are tentative plans for a get together."
Meanwhile if Kate had any doubt over her popularity, she can rest assured there's loads of us who would love to have her round for turkey and all the trimmings as the Duke and Duchess of Cambridge have topped a poll to identify the nation's most wanted Christmas guests.
The royal couple beat several other popular famous faces in the vote, conducted by personalise.co.uk.
The rest of the Top 5 combined would certainly make for an eclectic bunch around any dinner table this festive season – with I'm A Celebrity… Get Me Out Of Here! and TOWIE star Joey Essex, One Direction hunk Harry Styles, Harry Potter mastermind JK Rowling and Hollywood heavyweight George Clooney all proving popular.
- Advertisement -