Apparently One Direction are having so many items of clothing stolen while on tour that they've had to specifically recruit someone to watch over it all and make sure it all gets cleaned without any fans helping themselves to it.
It is alleged that everything from T-shirts to underwear is being pinched from everywhere from the boys' dressing rooms to tour bus.
The Daily Star Sunday adds that, in many cases, stuff is being nicked before it's even been washed. Ewww!
A source tells the paper's Rehab column:  "Somehow fans have got to the dry cleaning and taken the boys clothes… even before they are dry cleaned. Others get into dressing rooms or on tour buses.
"Now they are giving the job to another crew member in their wardrobe team. She has the task of getting all their clothes clean and back to them without anything going missing."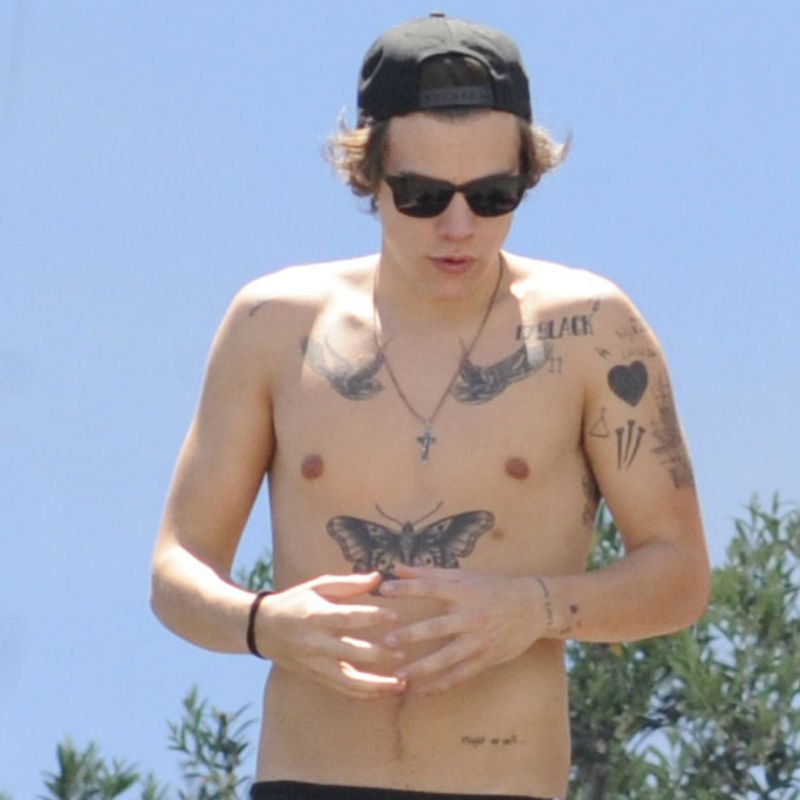 Harry Styles on holiday (WENN)
In better news for the band, Blondie front woman Debbie Harry has given her approval to their  cover of her hit One Way or Another, calling Harry Styles and co "a hot group."
The band covered the 1979 classic, alongside a sample of The Undertones' Teenage Kicks, for Comic Relief earlier this year, and 67-year-old Debbie sounds pleased to hear her classic performed in a new way.
"Well, I was so flattered they wanted to use it – they're a hot group and they're getting lots of attention," she explained to Q magazine. "That's good for Blondie in terms of remaining visible and perhaps gaining a younger audience.
"I saw a live performance of them doing it and it worked for me."
- Advertisement -