Selena Gomez and her Spring Breakers co-stars have received some criticism for the raunchiness of their latest movie 'Spring Breakers' and it seems they might have been right as star Ashley Benson has confessed that some sex scenes are real.
The movie, about four college girls who commit crime to fund their wild Spring Break party, has raised more than just eyebrows over it's sexually explicit content, especially with Disney stars Selena Gomez and Vanessa Hudgens in lead role.
Now the Pretty Little Liars star, who was linked to co-star James Franco admitted the crazy party scenes depicted in the movie, were no way faked.
Asked what was real by HollywoodLife, Benson replied: "Everything that we saw that was crazy, you see in the movie.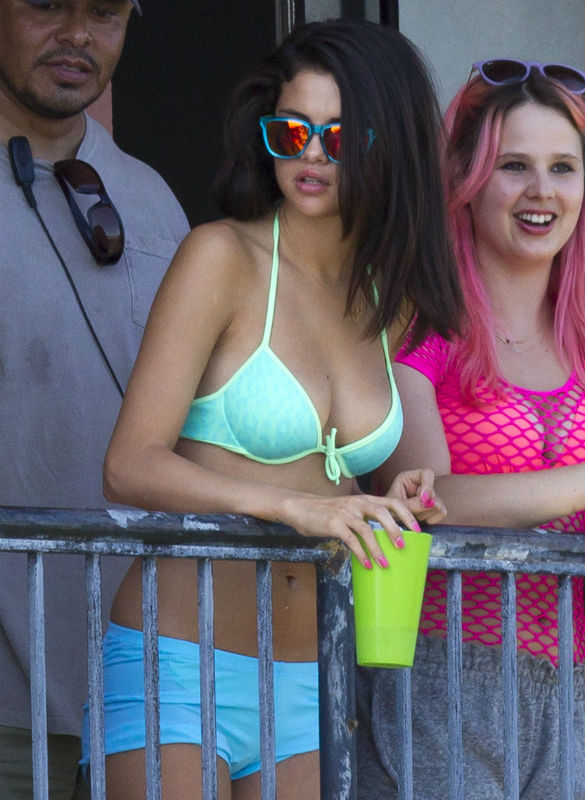 "The party scenes were pretty insane; girls were getting completely naked like about to have sex or something and we were just witnessing it."
Benson admitted she hadn't considered the reaction of fans when choosing the movie and had only thought about the "experience," it could offer her.
She went on: "There are younger ones that watch it but I mean for me, I wanted to do this movie because it was so different from who I am on the show and what I've done previous so I just thought of it as a great opportunity and a new experience so I really didn't want to think about what the fans would think."
The sexual content on the movie has earned it wide spread condemnation. Last week the movie was slammed by The View presenter Elisabeth Hasslebeck for promoting sex to young teenagers.
"I haven't seen this film, but I know they're marketing it to a ton of teenagers," she said. "I don't care if you're twelve or fifteen. The problem is we don't think about how erotic sex, when it comes to teens and media, affects their behaviour. We're not asking that question enough when it comes to sex."