Rob James-Collier jokingly confessed during the press launch for series three of Downton Abbey that he had to double check with the show's creator Julian Fellowes whether or not his character was still gay!
Speaking to The Sun, the actor, who has also starred in Coronation Street, said: "I had to ring upstairs and ask Julian, 'Am I still gay?' I said, 'Right, OK.'
Collier who plays footman Thomas Barrow in the drama had explored his sexuality back in series one after making advances on Turkish diplomat Mr Kemal Pamuk. Then in series two, Collier's gay storyline took a back seat in favour of the more pressing War situation.
"Seriously, in series two the drama focused on the Second World War and the huge impact it had on people back home in Britain in dealing with the dead and wounded. The gay thing was largely ignored.
"But Thomas has a beautiful storyline which evolves right through the new series and there is a massive pay-off", Rob added.
History buffs amongst you may know that homosexuality was deemed illegal in the UK, which was shockingly only redressed in 1967! Meaning that for the character of Thomas, being gay was considered a terrible stigma, and a huge weight on his shoulders!
"I hope the audience will identify with why Thomas is the way he is – he has this secret which he can't tell anyone about because it's illegal.
"He has this burden which he wants to share and we see that explained in a lovely storyline, thanks to Lord Fellowes."
What will happen to Rob's character Thomas Barrow? Series three of Downton Abbey begins next month.
The cast get to work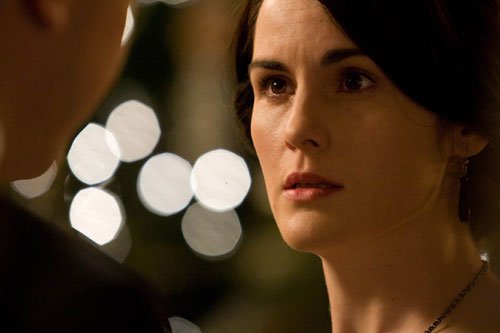 - Advertisement -