With tickets selling out across the US for her upcoming world tour, Beyonce has anticipated the same reaction in the UK as the singer has already added extra dates to 'The Mrs. Carter Show.'
The 'Halo' singer has announced extra UK dates to her 'The Mrs. Carter World Tour', where she will be playing across Europe and North America.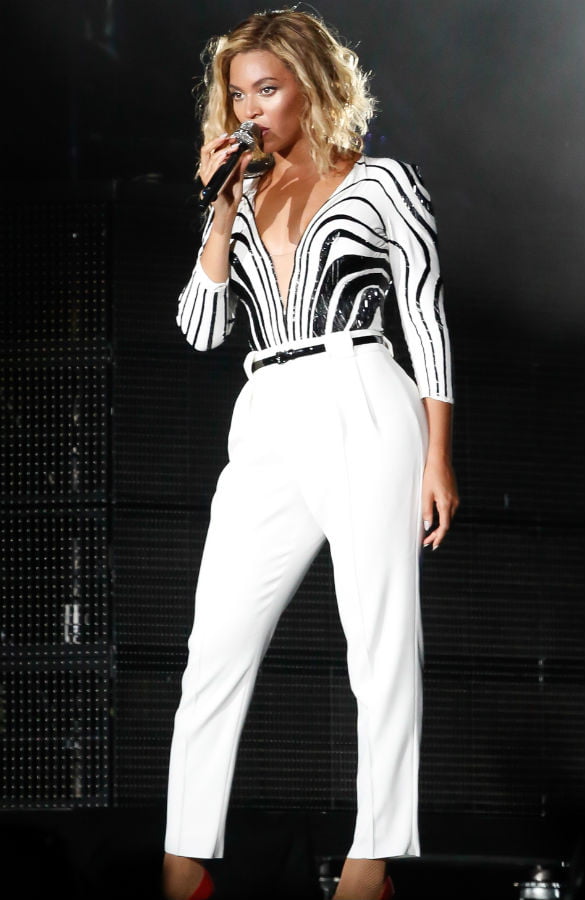 Beyonce has added two extra dates in Birmingham and Manchester (WENN)
The extra dates added are a second night at Birmingham's LG Arena on April 27 and an extra date at Manchester's Arena on May 8.
Beyonce's confirmed dates for her Europe tour will see her playing in various countries such as Holland, France, Germany, Ireland and the UK.
The 31-year-old will be playing shows in Las Vegas, Miami, Chicago and Brooklyn among other places during the North American leg of the world tour.
There are also rumours that she is in talks to headline this year's V Festival in August.
The ten UK and Ireland dates are:
April 26 – LG Arena, Birmingham, UK
April 27 – LG Arena Birmingham, UK
April 29, 30 and May 1, 3 – The O2, London, UK
May 7 – Manchester Arena, Manchester, UK
May 8 – Manchester Arena, Manchester, UK
May 11 and 12 – The O2, Dublin, Ireland