Ariana Grande is always taking to Twitter to share her love for her army of fans and this weekend has definitely been no different, with the singer even getting into a fight with hotel management after they banned her from going to see the crowd outside her Amsterdam hotel.
Ariana is currently in the city, no doubt for tonight's MTV EMAs and she was snapped whilst out on her balcony waving at the fans below, who were waiting outside to see their idol.
However, when the Nickelodeon star was told she couldn't go and say hi to the people outside her hotel, she put up a fight!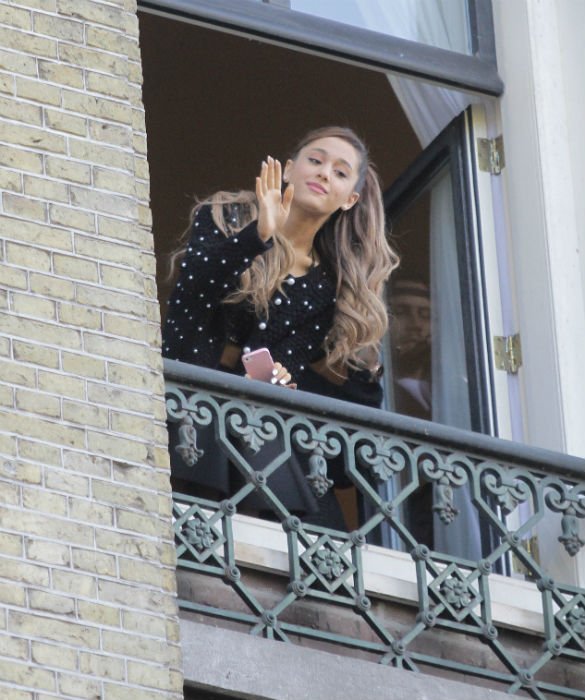 Ariana waves to fans from her hotel balcony (WENN)
Ariana then took to Instagram to post a video of her fans, alongside the caption: "Good morning Amsterdam. Got in a fight with the hotel management because they wouldn't let me come down to say hi to y'all. They also said I couldn't wave from the balcony… Oops.
"I love you guys more than words can express and I'll always find a way to come see you. See you next trip." (sic)
Meanwhile, despite looking hot the majority of the time, Ariana recently admitted she doesn't feel comfortable being seen as a "sex symbol.
"I don't see myself as sexy. And I'm not comfortable being sexy and dressing sexy. I don't see myself ever becoming a sex symbol," Ariana explained to Complex magazine.
"I don't feel comfortable flaunting my body that much yet. I don't need to do that to show I'm grown up. I don't want people to talk about my choices or how little I'm wearing. I just want the conversation to be about the music and what I'm creating."
Ariana flashes her legs as she braves the cold in London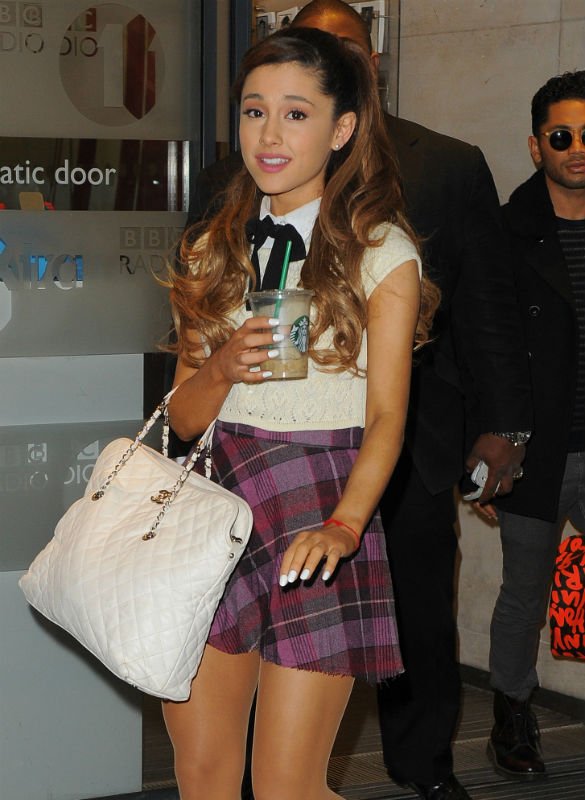 Ariana Grande bares legs in London, November 7 (Splash News)