Andrew Garfield is still trying to make amends with his Amazing Spider-Man 2 co-star and girlfriend Emma Stone after the actress called him out for a sexist comment this month.
Emma proved that she's not to be messed with during a press event for the couple's new movie which saw a kid in the audience ask Andrew how Spidey got his costume.
The Brit actor told the cute fan that the superhero "made it. He made it with his bare hands. He sewed it. He took some sewing classes and some needlepoint classes. It's kind of a feminine thing to do. He made a very masculine costume out of a very feminine…"
Emma wasn't happy with the last bit of her boyfriend's answer though as she interrupted to ask: "It's feminine how?"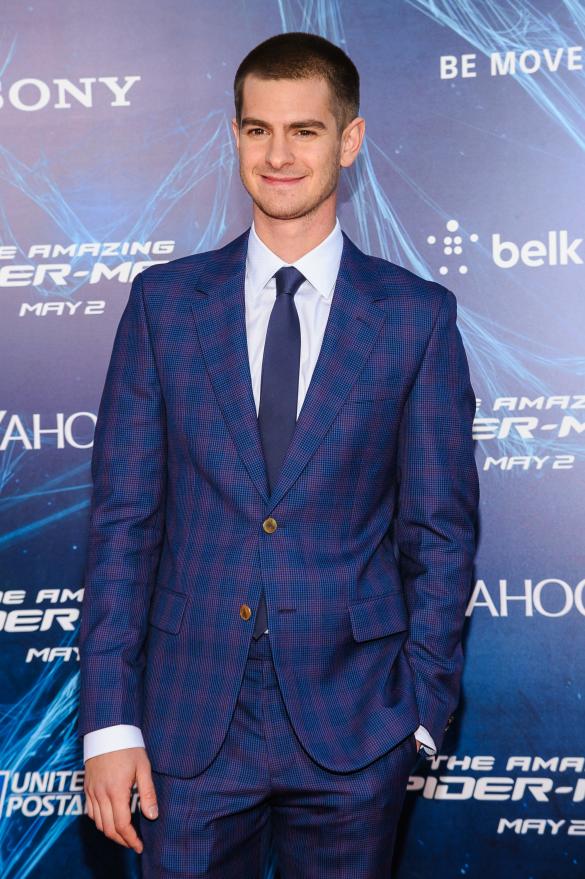 Andrew Garfield hails himself as a feminist (WENN)
"It's amazing how you took that as an insult", Andrew exclaimed. "No, I'm not taking that as an insult, I'm asking how it's feminine," Emma continued as her man tried to smooth things over:
"It's feminine because I would say femininity is about more delicacy and precision and detail work and craftsmanship," Garfield backtracked. "Like my mother, she's an amazing craftsman. She in fact made my first Spider-Man costume when I was 3, so I use it as a compliment. To compliment the feminine not just in women, but in men as well. We all have feminine in us."
On Sunday, Garfield seemed keen to clarify the comment again, telling reporters during a Worldwide Orphans event in New York he was talking more about "feminine energy" that's in every man and woman. "I am absolutely a feminist", the actor insists. "I was when I was born. That's just an innate value system I was born with."
The Spider-Man star found himself in trouble with girlfriend Emma Stone (WENN)
Garfield said he shares that "feminine" quality with none other than President Obama. "Say what you want about Barack Obama, there is a femininity about Barack Obama, a sensitivity, a compassion, I feel like women respond to it, as well," he said.
Garfield added that "in terms of equal rights and in terms of any kind of gender stereotypes," he always sides with feminists.
Here's hoping Emma is satisfied with her man's explanation.
- Advertisement -